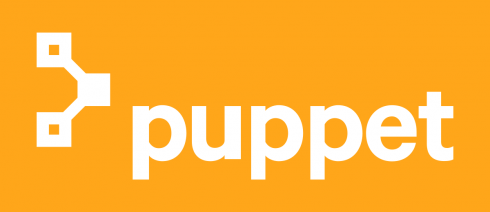 Puppet announces $42 million funding round
Puppet has received new funding to help it grow its automation and DevOps business. The
funding was led by Cisco along with EDBI, Kleiner Perkins, True Ventures, and VMware.
"Our rapid growth and international expansion is a testament to the rising demand for DevOps
transformation, software automation and the pressing need for enterprises to navigate the new
world of software delivery. That's why we've been so focused on expanding our product
portfolio—to empower customers to discover, deliver and operate software across their cloud
and containerized environments," said Sanjay Mirchandani, CEO, Puppet. "I'm thrilled by the
momentum we're experiencing. It helps us better support our customers' journey to pervasive
Automation."
LightStep announces new capabilities to help organizations trying to adopt microservices
LightStep has announced new capabilities to improve visibility for organizations trying to adopt microservices. Key new features include latency histograms for anything, historical context, and dynamically filterable results.
"Software has evolved tremendously over the past twenty years, but unfortunately the way that we both reason about and measure performance has barely changed, until now," said Ben Sigelman, co-founder and CEO of LightStep. "It's time for people to stop thinking about software performance as a single number and to see it as a shape. Our new product capabilities make even subtle performance regressions self-evident, and with LightStep's distributed tracing capabilities, our customers can isolate the root cause without the guesswork intrinsic to previous approaches."
Databricks partners with RStudio
Databricks is giving data science teams access to the R programming languages with a new partnership with RStudio, the provider of a IDE for R. According to Databricks, the move is meant to boost productivity for data scientists. Together, the companies will integration Databricks' Unified Analytics Platform with the RStudio Server.
"Unifying data with machine learning continues to be the biggest barrier when building machine learning models. Data science teams use so many technologies and systems to manage data and machine learning – working in silos and hindering the iterative process needed to achieve AI," said Michael Hoff, senior vice president of business development and partners at Databricks. "Our technology integration with the RStudio Server eliminates the need for data teams to spend valuable time ramping up on new tools. Data scientists can leverage a familiar IDE, quickly access and prepare high quality data sets, and automatically run and execute R workloads at unprecedented scale."
Facebook ends Aquila program
Facebook is putting a stop to its high altitude platform station (HAPS) system designed to give more users access to the Internet. The HAPS system Aquila was first announced in 2014. Since then, according to the Facebook, more companies have started to invest in this space that it no longer makes sense to build and manage its own HAPS system from scratch.
"Going forward, we'll continue to work with partners like Airbus on HAPS connectivity generally, and on the other technologies needed to make this system work, like flight control computers and high-density batteries. On the policy front, we'll be working on a proposal for 2019 World Radio Conference to get more spectrum for HAPS, and we'll be actively participating in a number of aviation advisory boards and rule-making committees in the US and internationally," the company wrote in a post.