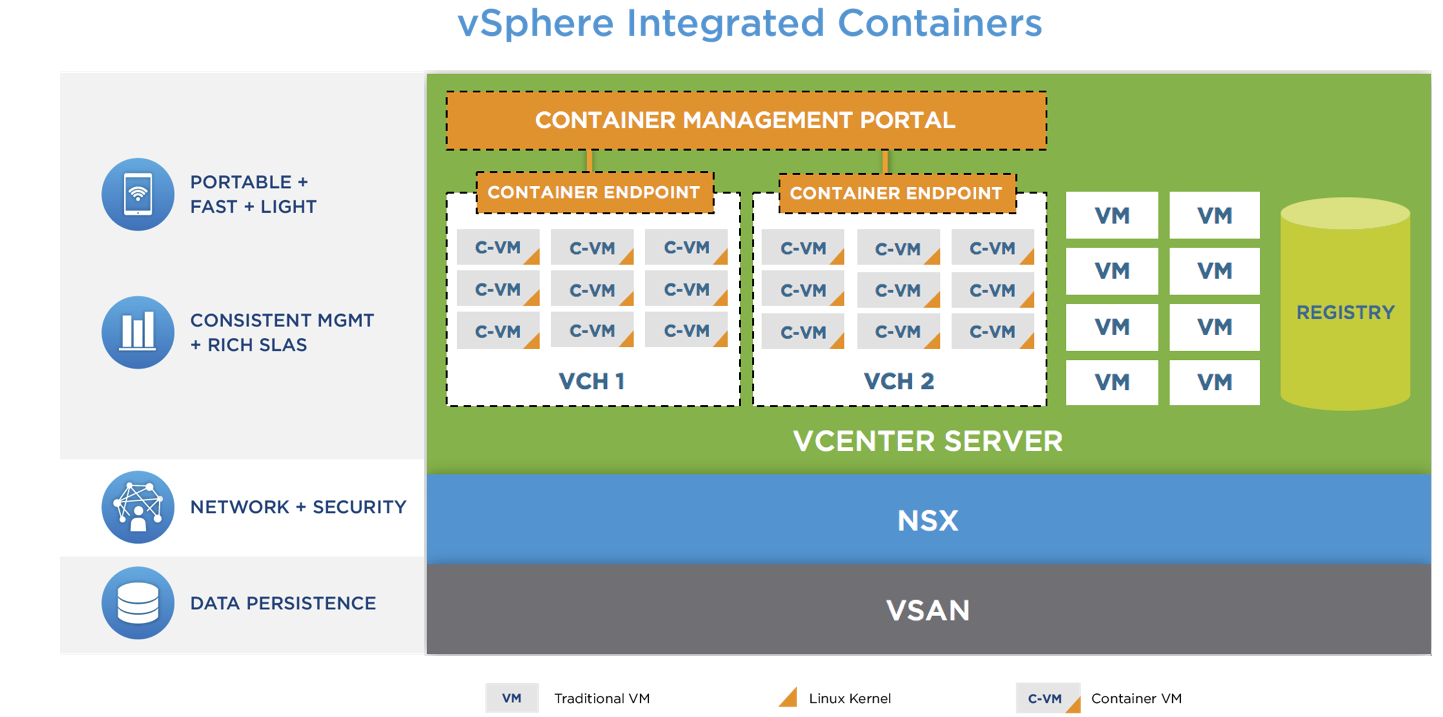 VMware announced extended capabilities of the VMware vSphere Integrated Containers, and it introduced VMware Integrated OpenStack 3, based on the OpenStack Mitaka release, at VMworld 2016 this week.
According to Ray O'Farrell, executive vice president and CTO of VMware, a big enterprise challenge is moving containerized applications into production, especially since there are a variety of requirements. To help enterprises embrace this shift, the new capabilities will help IT operations teams provide a Docker-compatible interface on existing vSphere infrastructure.
(Related: ContainerX launches new container platform)
New features with the enhanced vSphere Integrated Containers include the introduction of open-source projects Admiral and Harbor. Admiral is a built-in container-management portal for vSphere Integrated Containers, and Harbor is an enterprise container registry that is built into vSphere. Admiral will allow IT to deliver containers-as-a-service to application development teams so developers can model containerized applications by using VMware vRealize Automation.
VMware also added enterprise features like user management and access control, as well as a RESTful API for integration, according to the company.
The introduction of Admiral and Harbor, as well as the new enterprise capabilities, will provide customers with additional management functionality and allow them to benefit from network automation and high-performance storage.
The new features in VMware vSphere Integrated Containers are available as open-source software. Also, VMware has opened its registration for its beta program, which the company said lets developers get flexibility and speed from containers, and also gives IT leaders security and management capabilities for vSphere.
New features on VMware's OpenStack distribution will make it easier for companies to deploy OpenStack clouds. Additionally, customers can use existing VMware vSphere workloads in an OpenStack cloud.
Customers will be able to see enhancements, scalability and a better user experience with the latest release of the VMware Integrated OpenStack 3, according to the company. Features in Mitaka, upon which VMware's implementation is built, include an improved experience in the cloud and simplified configuration for Nova compute service.
As of yesterday, VMware Cloud Foundation will also support VMware Integrated OpenStack, so customers can deploy and operate their OpenStack clouds right on VMware's virtual infrastructure, either on premises or in the cloud, according to the company.