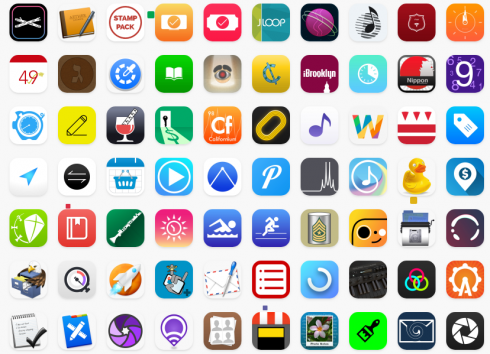 A group of Apple developers are banding together to form the Developers Union. The union is designed to advocate for sustainability in the App Store, according to the developers. This is a community-driven "non-union union" designed to help improve the App Store by focusing on the issues that matter the most to developers.
"Today, we are asking Apple to publicly commit — by the tenth anniversary of the App Store this July — to allowing free trials for all apps in the App Stores before July 2019. After that, we'll start advocating for a more reasonable revenue cut and other community-driven, developer-friendly changes," the union members wrote on its site.
Electric Cloud's ElectricFlow updated with container and microservices capabilities
Electric Cloud has announced an update to its DevOps release automation solution ElectricFlow. ElectricFlow 8.3 focuses on: managing complex enterprise releases with dependencies; visibility into Kubernetes clusters; and accelerating container adoption.
Updates include improvements to the release portfolio view, SmartMap Topology view, microservices discovery and container lift-and-shift for legacy worloads.
"Enterprise releases are complex, with many moving parts and dependencies. They are often comprised of other sub-Releases, and groups of applications, each with their own pipelines and timelines.  Managing this complex hierarchy using Excel spreadsheets, or even using older release management tools which lack automation, can be a nightmare. With support for hierarchical releases and pipelines in ElectricFlow, you can model, automate and visualize dependencies across releases," the company wrote in a post.

NVIDIA researchers develop deep learning system for workplace robots
A group of researchers from NVIDIA wants to help robots work alongside humans. The researchers have developed a new deep learning-based system designed to teach robots how to complete tasks by observing humans.
According to the researchers, this is meant to improve the communication between humans and robots.
"For robots to perform useful tasks in real-world settings, it must be easy to communicate the task to the robot; this includes both the desired result and any hints as to the best means to achieve that result," the researchers stated in their research paper.  "With demonstrations, a user can communicate a task to the robot and provide clues as to how to best perform the task."
The system uses NVIDIA TITAN X GPUs to train a sequence of neural networks to perform things like perception, program generation and program execution.
Auth0 raises $55 million in funding
Identity-as-a-Service provider Auth0 announced new funding to accelerate the company's identity management solution. The company raised $55 million in a series D round of funding, bringing its total funding to date to more than $110 million.
Auth0's platform is designed to provide multifactor authentication, breached password detection, user management, and the ability to login without a password.
"We are humbled by the support from our investors, and emboldened in our mission to provide the most extensible, powerful, and easy-to-use identity management solution available," said Eugenio Pace, CEO and Co-founder of Auth0. "We look forward to using these funds to make our product and company even better, and to continue offering value to our incredible customers around the world."