2014 was a whirlwind year for Docker, the company and open-source application container software that has spread throughout the software development industry like wildfire.
Back in February, we told you "Docker is the future." In the ensuing months, the company formerly known as dotCloud has grown to harbor innovation, releasing of Docker 1.0, announcing its first commercial product (Docker Hub Enterprise), and stacking up a US$40 million funding round.
(Related: Microsoft's guide to deploying ASP.NET on Azure with Docker containers)
At the same time, Docker has begun to make its own acquisitions as seemingly every tech giant from Silicon Valley to Redmond jumps on the container ship. Docker acquired continuous integration company Koality and Orchard Laboratories, the developer behind Fig, while partnerships and contributions from Microsoft, Red Hat, VMware and others have solidified Docker's place in the software industry just as companies such as CoreOS emerge to challenge it.
All told, Docker was the second most popular open-source cloud project of 2014, according to The Linux Foundation, behind only OpenStack. Private application PaaS startup WaveMaker summed up Docker's busy year with the infographic below, "Docker Ecosystem: Year in Review 2014."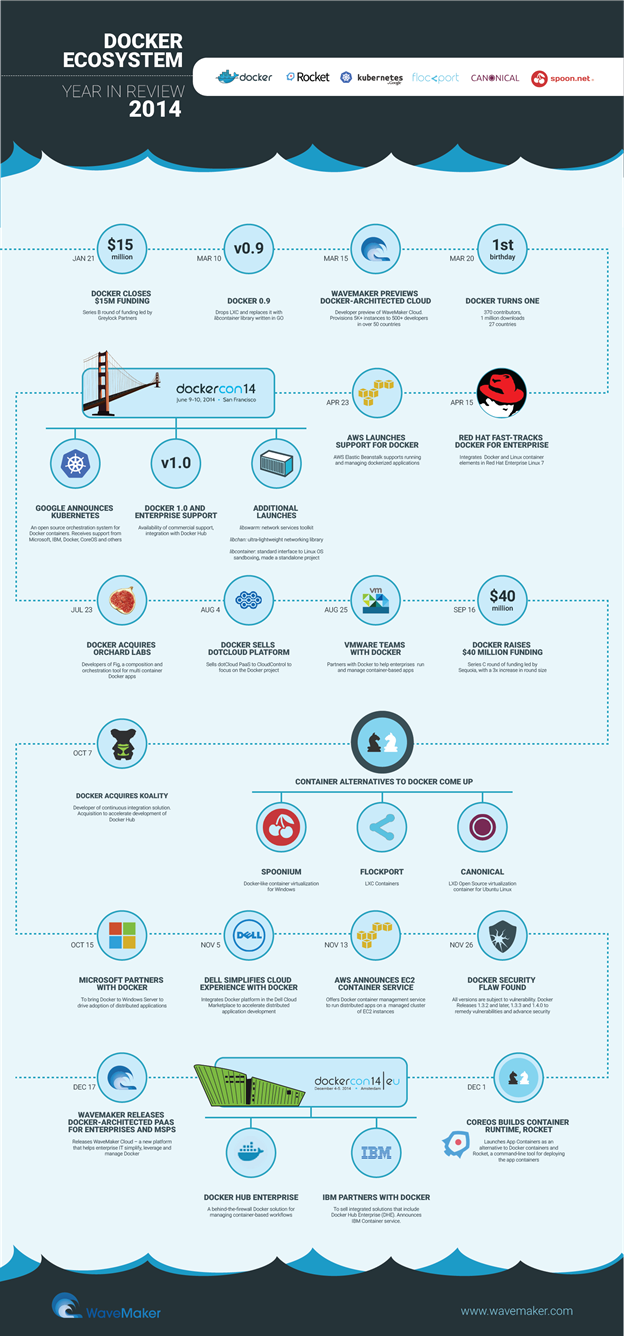 A larger version of the infographic is available here.