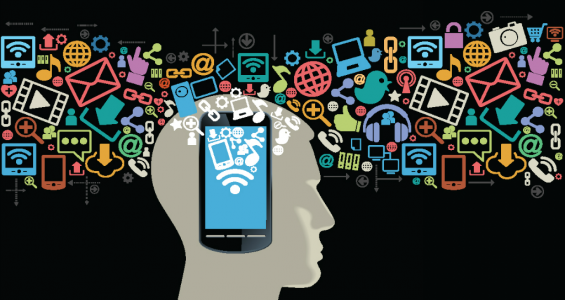 For organizations looking to stay on top of the latest technology trends, Gartner has released its annual list of the top 10 strategic technology trends they say organizations should keep their eye on.
"We have identified the top 10 technology trends that organizations cannot afford to ignore in their strategic planning processes," said David Cearley, vice president & Gartner Fellow, in the company's announcement. "This does not necessarily mean adoption and investment in all of the trends at the same rate, but companies should look to make deliberate decisions about them during the next two years."
A strategic technology trend is one that has the biggest potential to significantly impact individual, businesses and IT organizations over the next three years, according to Gartner. The top trends for 2015 cover the merging of real and virtual worlds, the introduction of intelligence everywhere and the technological impact of the digital business shift, according to Cearley.
Gartner's top 10 strategic technology trends are:
Computing everywhere: A majority of consumers cannot live without their mobile devices, and as mobile devices continue to grow Gartner predicts organizations will need to focus on diverse context and environments, as opposed to just the device.
"Phones and wearable devices are now part of an expanded computing environment that includes such things as consumer electronics and connected screens in the workplace and public space," said Mr. Cearley. "Increasingly, it's the overall environment that will need to adapt to the requirements of the mobile user. This will continue to raise significant management challenges for IT organizations as they lose control of user endpoint devices. It will also require increased attention to user experience design."
The Internet of Things: The Internet has played a big role in today's modern world, but as the Internet of Things continues to proliferate, the Internet's role is expanding to a diverse range of devices and communication streams. Gartner predicts it will only continue to grow.
3D Printing: While 3D printing has been around for a while, it's finally starting to gain some real momentum. Gartner predicts the worldwide shipments of 3D printers will grow 98% in 2015, with that number doubling in 2016. According to Gartner, 3D printing is a real, viable and cost effective solution that can help organizations improve designs, streamline prototyping and short-run manufacturing.