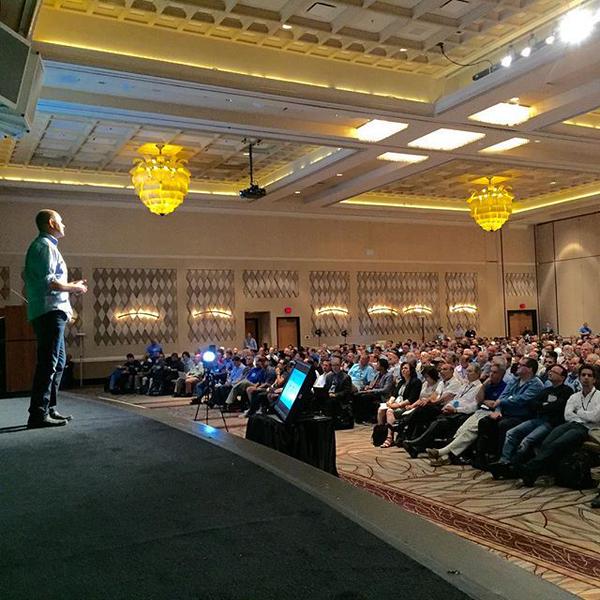 2015 has been a big year for drones. For some, this year marks the year of drones, but for Chris Anderson, CEO of 3D Robotics and founder of DIY Drones, 2016 will be the year the industry's innovation really takes off.
According to Anderson, who spoke at the grand keynote for InterDrone, the International Drone Conference and Exposition this week in Las Vegas, drones are at the stage that the Internet was years ago. Years ago, you could take the Internet and add it to any traditional industry, and your mind would explode with all the variety of opportunities, he explained. For example, the Internet combined with cars has resulted in Uber. The Internet combined with food has resulted in Yelp or OpenTable. And the Internet combined with phones has resulted in smartphones.
(InterDrone is produced by BZ Media, the publisher of SD Times.)
"We haven't even scratched the surface," Anderson said. "Drones plus name your industry…and then suddenly it is like, 'Oh my God, that is the biggest Big Data opportunities I have ever seen.' "
(Related: Amazon's drones are ready for takeoff in the U.S.)
2015 is, by and large, the year the industry arrived. But now that drones have arrived, it is the people who are getting their hands on this technology that will really drive the movement forward in 2016, according to Anderson.
"Time and time [again], the transformative changes are not the technology; it is who uses the technology," he said. "[We are] putting powerful tools in the hands of regular people; that is what we are doing with drones."
According to Anderson, that transformation coming in 2016 is drones not only being their own industry, but also a part of bigger movements such as the Internet of Things, Big Data, Reality Capture, personal storytelling, the video age, personal robotics, and automation.