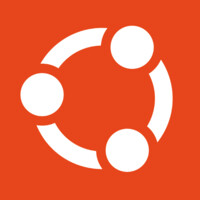 Canonical has officially released Charmed MLFlow, their version of the well-known machine learning platform. Charmed MLFlow is designed for tasks like model registry and experiment tracking and seamlessly integrates with AI and big data tools like Apache Spark and Kubeflow. 
It's flexible and can be deployed on various infrastructure types, from workstations to public and private clouds. It's available through Canonical's Ubuntu Pro subscription, with pricing based on nodes and support options. This solution offers robust developer features and commits to ten years of security maintenance.
"MLFlow has become the leading AI framework for streamlining all ML stages. Its popularity arises from its flexibility in facilitating modest local desktop experimentation and extensive cloud deployment, catering to both individual and enterprise needs", said Cedric Gegout, VP of product management at Canonical. "This made Charmed MLFlow a fitting addition to our Canonical MLOps suite, offering cost-effective solutions that enable developers to start small and scale up as their business grows, without the typical ML infrastructure hassle and with a simple Ubuntu Pro subscription."
Charmed MLFlow offers model registry capabilities, allowing users to store, annotate, and manage models centrally. This streamlines the machine learning development process and provides visibility into experiment status, including results, changes, and configurations, Canonical explained.
The tool also runs on various environments, including public and private clouds, and supports hybrid and multi-cloud setups. It's compatible with CNCF-conformant Kubernetes distributions like MicroK8s, Charmed Kubernetes, or EKS. Data scientists can transition their models from laptops to their preferred infrastructure seamlessly, enabling effortless migration between clouds and accessing the necessary computing power for their specific needs.