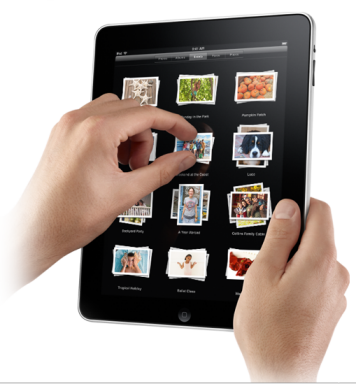 Apple introduces a number of new products this week, but behind all of them was the new 3D Touch technology. This UI paradigm adds a number of tap-types to the users' retinue of touches and gestures, but what does it mean for developers?
Al Hilwa, program director for software development research at IDC, said, "3D Touch adds a new dimension in terms of computer user interaction and will go some way to making iOS more dexterous in handling more complex requirements such as for designers or in the workplace. It might be too complex for a lot of iPad users who probably never learned how to right-click on a PC."
(Related: Apple's other big announcements)
Indeed, these new tap types do resemble right-clicking in that they provide somewhat contextual clicks, or touches, for the user. Holding your finger on a picture for a short period of time can result in a preview of the image, while longer presses can take you through to the image editor, for example.
Sencha is bullish on the technology, with Gautam Agrawal, senior director of product management stating that this "changes more of UX than UI itself. 3D Touch offers pressure-sensitive interaction capabilities, which can potentially improve the application workflow (depending on how the UX designers and developers utilize that capabilities)."
For developers, perhaps the more important question than "How do I use this?" will be "When will this be copied in other platforms?" When this type of interaction becomes standard on the Apple platform, it's to be expected that Android and Windows will mimic the behavior.
In that regard, said Agrawal, this is a technology that squarely applies to UI designers. "Other that learning some new native APIs, it's more of UX challenges," he said. "Though from a technology standpoint, HTML5 technologies will need to catch up and enhance the Touch and Gesture system to provide 3D Touch/Force Touch capabilities."
Apple's 3D Touch technology should be available in iOS devices later this month when iOS 9 ships.