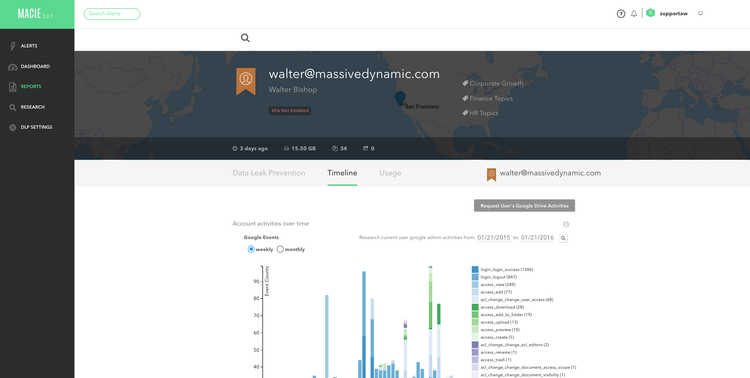 Amazon has acquired Harvest.ai, a San Diego startup, for US$20 million, according to Business Insider.
Harvest.ai has developed technologies that can help find and stop targeted attacks on data, according to Business Insider. With the help of machine learning, the company can learn and detect when an unauthorized person is attempting to gain access to or steal important company documents from company servers. According to the report, the 12 people who work for Harvest.ai will move to Amazon's headquarters in Seattle.
New release cadence from React Native
React Native announced a new monthly release cadence, with the December 2016 release ready for developers to adopt.
React Native decided to scratch its bi-weekly release cadence because its developer community said the release rate is hard to keep up with. Also, the bi-weekly release cadence made tools like Exponent skip every other release in order to manage the changes in each version, according to React Native contributor Eric Vicenti in a React Native blog post.
The January release candidate is ready for developers to try here.
Application containers will see fast growth in coming years
451 Research's latest Market Monitor Cloud-Enabling Technologies report states that application containers will see fast growth as compared to other segments, with an estimated compound annual growth rate of 40% through 2020.
According to the report, the market that includes virtualization, containers, private PaaS, and automation or management software is estimated to be worth US$23.1 billion in 2017, and it will grow at a 15% CAGR to $39.6 billion by the end of 2020.
"Two things stand out from our market sizing and research on containers: the breadth and diversity of vendors basing their offerings on containers or integrating and partnering to better support containers in their products, and the speed at which the container software and market are maturing based on production, use and revenue growth," said Greg Zwakman, vice president of market and competitive intelligence at 451 Research.
WhiskyBadger.io introduces Go-Pipeline
The open-source project WhiskyBadger.io introduced a new Go-Pipeline this week, which provides interfaces and helper methods for writing code that relies on channels and chaining channels.
The goal of the Go-Pipeline is to help people build data pipelines, wrote founders of WhiskyBadger.io Steven Bogacz and Michael Robinson. "The real utility of the pipeline actually comes in when you're dealing with a multiplicity of streaming data that needs varying degrees of preprocessing before coalescing into similar outputs. Its upside isn't in performance, or safety, but in legibility," they wrote in a blog post.
New artificial intelligence research fund announced
The Knight Foundation, Omidyar Network, LinkedIn's founder and more want to start researching artificial intelligence more thoroughly, as it pertains to the public's interest. A new US$27 million fund has been formed to apply the humanities, social sciences and other disciplines to AI, as well as to support a cross-section of AI ethics, government projects and activities.
"There's an urgency to ensure that AI benefits society and minimizes harm," said Reid Hoffman, founder of LinkedIn and partner at venture capital firm Greylock Partners. "AI decision-making can influence many aspects of our world—education, transportation, healthcare, criminal justice, and the economy—yet data and code behind those decisions can be largely invisible."
Cloud Elements announces $13 million series B funding
API integration solution provider Cloud Elements wants to expand its API integration capabilities with a newly announced round of funding. The company announced it has raised US$13 million to release new API integration technologies, expand its integration catalog, and grow its staff.
Cloud Elements enables developers to unify all the APIs they work with, whether they are from cloud services, connected things or enterprise apps.
"Over the past few years, the industry has witnessed exponential growth in public and private APIs," said Mark Geene, cofounder and CEO of Cloud Elements. "Businesses now rely on APIs as a critical component of daily operations, and the number of APIs needed per business will only continue to rise, leading to higher costs and delays for go-to-market strategies, customer programs and more. Our vision for the next generation of digital business is to unify the world of APIs in such a way that makes it easy for businesses to quickly and seamlessly integrate applications of any kind at a much lower cost—something that has only been a daydream of developers until now."