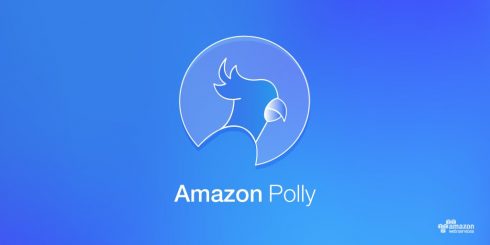 Amazon has announced that Alexa skills developers will be able to use eight US English Amazon Polly voices in Alexa skills. Amazon Polly is a text-to-speech service that uses deep learning to synthesize human speech, allowing developers to build applications that talk.
Developers will be able to add different voices within a skill to create a more engaging experience for users, according to the company. 
In addition, the company says developers can make money through Alexa skills using in-skill purchasing, Amazon Pay for Alexa Skills or Alexa Developer Rewards.
Pluralsight announces pricing for its Initial Public Offering
Pluralsight has announced the pricing for its Initial Public Offering. It will offer 20,700,000 shares of its Class A stock at a price of $15.00 per share.
Pluralsight will begin trading on The Nasdaq Global Select Market today and the offering is expected to close on May 21, the company said.
The company is offering underwriters a 30-day option for purchasing 3,105,000 additional shares of stock to cover any over-allotments.
Samsung reveals new partnerships and features for Samsung ARTIK
Samsung announced new partnerships and features for Samsung ARTIK at IoT World 2018. The IoT solution features enhanced operations for smart factories, insight and control over remote assets, and connected lighting systems for energy management.
New partners announcing ARTIK-enabled solutions include: Shoreline IoT, SL Corporation, ForgeRock, Gambit Communications and Dizmo.
"Better asset management, monitoring and security are some of the most critical requirements to accelerate growth in the fourth industrial revolution," said James Stansberry, senior vice president and general manager of ARTIK IoT at Samsung Electronics. "IoT has the ability to transform today's businesses into more intelligent and efficient operations, yet it can also require extremely complex solutions to implement. ARTIK untangles the common complexities of IoT deployments with a full range of turn-key partner IoT solutions that provide flexibility and efficiency, so organizations can remain focused on how they can best provide tangible returns to their customers' bottom line."
ABBYY releases updated SDK with improved text recognition, PDF conversion, and data capture functionalities
ABBYY has announced the launch of ABBYY FineReader Engine 12, which is an SDK that enables business to integrate text recognition, PDF conversion, and data capture functionalities into software applications.
The SDK adds improved OCR of Japanese and adds Farsi as a recognition language. It features a new layout which makes it easier to work with financial documents. Additionally, it uses machine learning and natural language processing to more precisely classify documents.
According to the company, these features in combination with new output formats such as PDF 2.0, PDF/US, and HTML5, will enable customers to increase the quality of solutions and offers new services to address new markets.