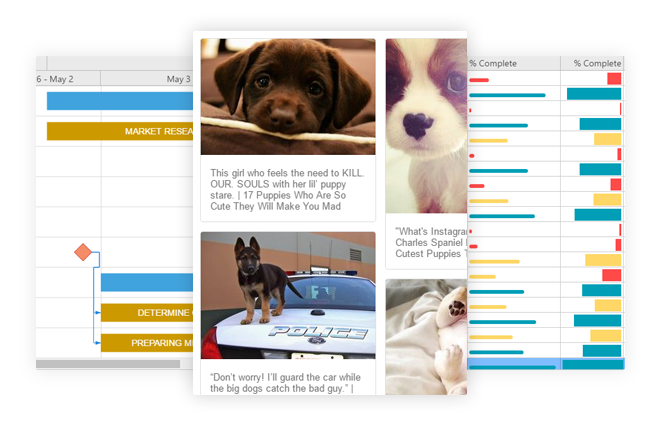 GrapeCity is giving JavaScript developers a new way to present and interact with their data in the latest release of its enterprise spreadsheet tool. Spread Studio 10 comes with SpreadJS, a JavaScript spreadsheet and data presentation solution.
Spread traditionally has been a .NET solution. With the release of SpreadJS, GrapeCity is making its way into the JavaScript marketplace. SpreadJS features Spread.Views, the company's next-generation data presentation and layout components. Spread.Views includes views developers can use to display their data such as tree, card, masonry, trellis, timeline, newsfeed, Gantt, calendar and grid. Developers are able to customize their data with editing modes, layouts, row templates, and data field presenters. In addition, developers can use Spread.Views for data analysis, performance monitoring, reporting, dashboards, product catalogs, project management and news feeds.
(Related: The state of JavaScript)
Spread Studio version 10 also features new charts, formula extenders, touch toolbar, and support for Microsoft Edge and Google Chrome.
The company also recently released ActiveReports 11, its .NET reporting solution. The update targets both ActiveReports Developer and ActiveReports Server components. The latest features include performance improvements, a faster report rendering engine, native support for JSON and CSV data sources, a query builder for XML data provider, and a new Excel Import tool.
"ActiveReports 11 offers users a comprehensive collection of data visualization controls with designer and viewer controls for HTML5, WPF, Windows Forms, ASP.NET and Windows Azure development, plus integration with Server components," said Bhupesh Malhotra, product manager at GrapeCity.