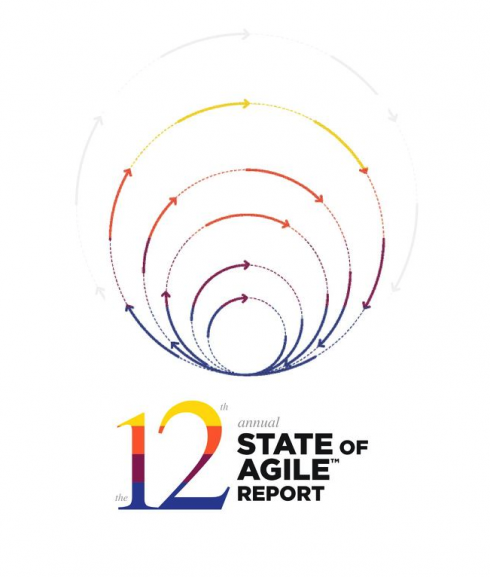 Agile adoption seems to be expanding within organizations, at least according to a newly released report from CollabNet. The company released its 12th annual State of Agile report today, providing insights and analysis on the trends of agile in the industry.
"Year after year the annual State of Agile Report has helped our industry gauge the adoption and effectiveness of agile in software organizations," said Lee Cunningham, Sr. Director of Enterprise Agile Strategy at CollabNet VersionOne. "This year's report affirms the effectiveness of agile in accelerating software delivery and helping teams manage the changing priorities within their organizations. We also see in this year's report that agile adoption still has a long way to go."
CollabNet conducted the State of Agile survey from August to December 2017. The company received 1,492 responses to the survey, with 22 percent of them being VersionOne customers. According to CollabNet, the respondents came from a variety of industries and the sizes of organizations surveyed was varied.
This year, a higher percentage of respondents than last year reported that they had adopted agile. Twenty-five percent said that "all or almost all" of their teams had adopted agile, compared to eight percent in 2016. The respondents also reported that agile practices were being adopted at higher levels in the organization, as well. Higher level agile planning techniques, such as product roadmapping and agile portfolio planning experienced an increase in use.
The top three challenges to agile adoption were the organization's culture being opposed to agile values, general resistance to change, and inadequate management support.
The Scaled Agile Framework (SAFe) was reported to be the most-used approach for scaling agile, with 29 percent of respondents saying it was the method they used most. The three factors that were most helpful in scaling agile were having internal agile coaches, consistent practices and processes across teams, and common tools across teams.
A small amount of the respondents reported that they experienced a high competency level in terms of agile practices in their organizations. They also felt that agile practices were enabling greater adaptability to market conditions.
This year, there was more of a focus on using customer satisfaction as a means of measuring success. Business value still ranked highly, but customer satisfaction was the top measure of success in agile initiatives and agile projects. According to the company, this mirrors the increasing focus on customer satisfaction in digital transformation initiatives.