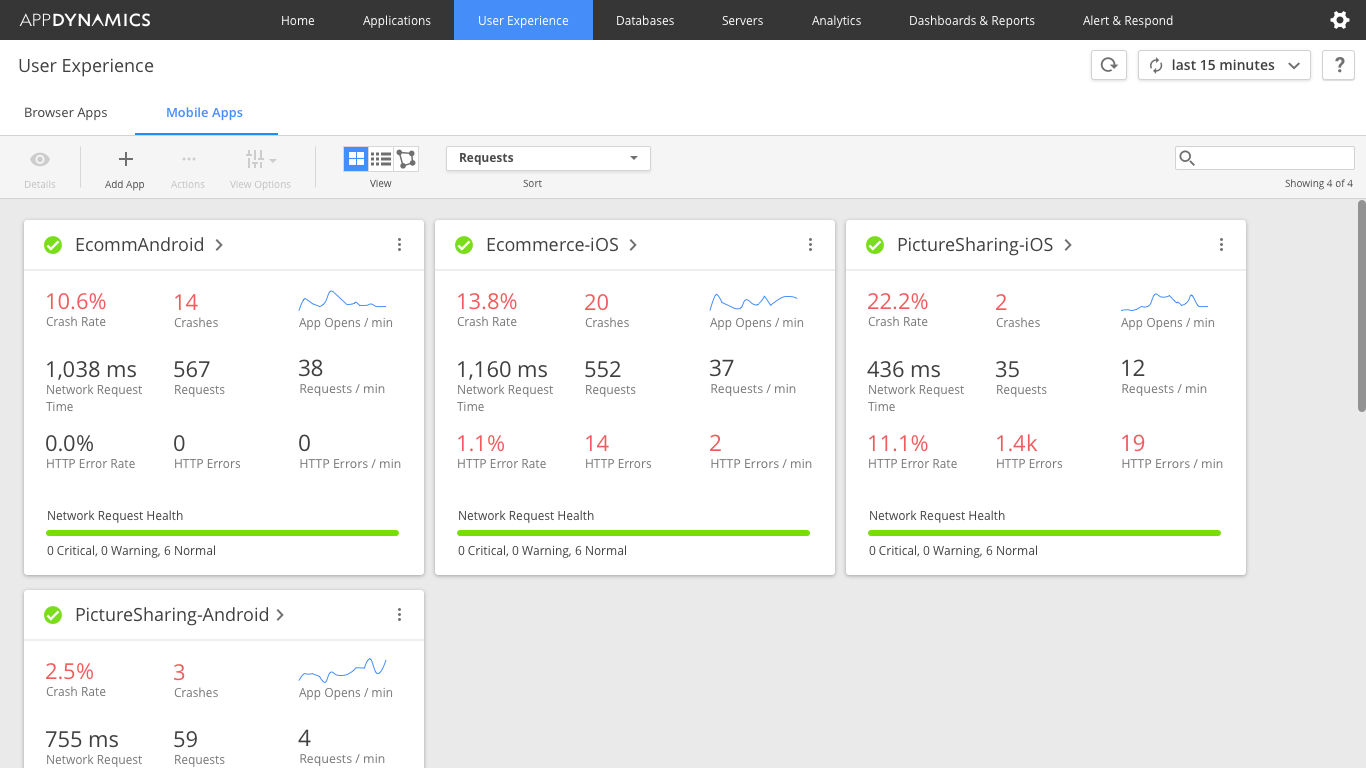 AppDynamics' spring release is packed with developer features, such as a new developer toolkit so application teams can collaborate from the code all the way through the business' performance.
With AppDynamics' new developer toolkit, companies can give their application teams the context of how their code is actually impacting the business. According to the company, teams can now have more visibility into the work they produce, and understand how it affects the business in real time.
"We are hoping that some of the tools we have will allow developers to feel more empowered more aware of what is going on with the business, more efficient with their conversations, and that's going to allow them to innovate faster," said Matt Chotin, who leads developer initiatives at AppDynamics.
As part of the spring release, AppDynamics introduced support for a new set of languages and frameworks such as Go support, since the language continues to rise in popularity, Chotin explained.
The company also introduced Xamarin support, so developers can embed AppDynamics in native iOS or Android mobile applications. Developers can also automate instrumentation processes for Android applications with AppDynamics' Android Studio plug-in, and framework support so developers have all the "APM support they need," said Chotin.
Another major feature is centered around the company's Developer Mode Business Transactions, which lets application teams indicate a particular business transaction they want to capture. They can get detailed performance information on that business transaction, which is useful in a pre-production environment, in order to understand what is going on with the app before it's released in production, according to Chotin.
Developers can also benefit from the new Live Mode Business Transactions, which detects and defines rules according to live application data, letting developers identify critical business transactions.
Another item that AppDynamics worked on for this release is continuous improvement throughout the entire software development lifecycle, said Chotin. The developer toolkit provides intelligence into a customer's journey on their application, which lets the team know which updates matter the most to the customer and the business.
In addition, Real User Insights has been improved to provide a summary dashboard that tracks individual customer sessions, captures scrolls, taps and other gestures. This means developers do not have to go back to their customers, and if there is a problem, all of that diagnostic information is available immediately, said Chotin.
Additionally, the release features major updates to the mobile scorecard, so developers can "view the metrics that matter," according to the company. The new mobile scorecard lets teams see crash rates, number of crashes, network request performance, and error rates for every mobile app.