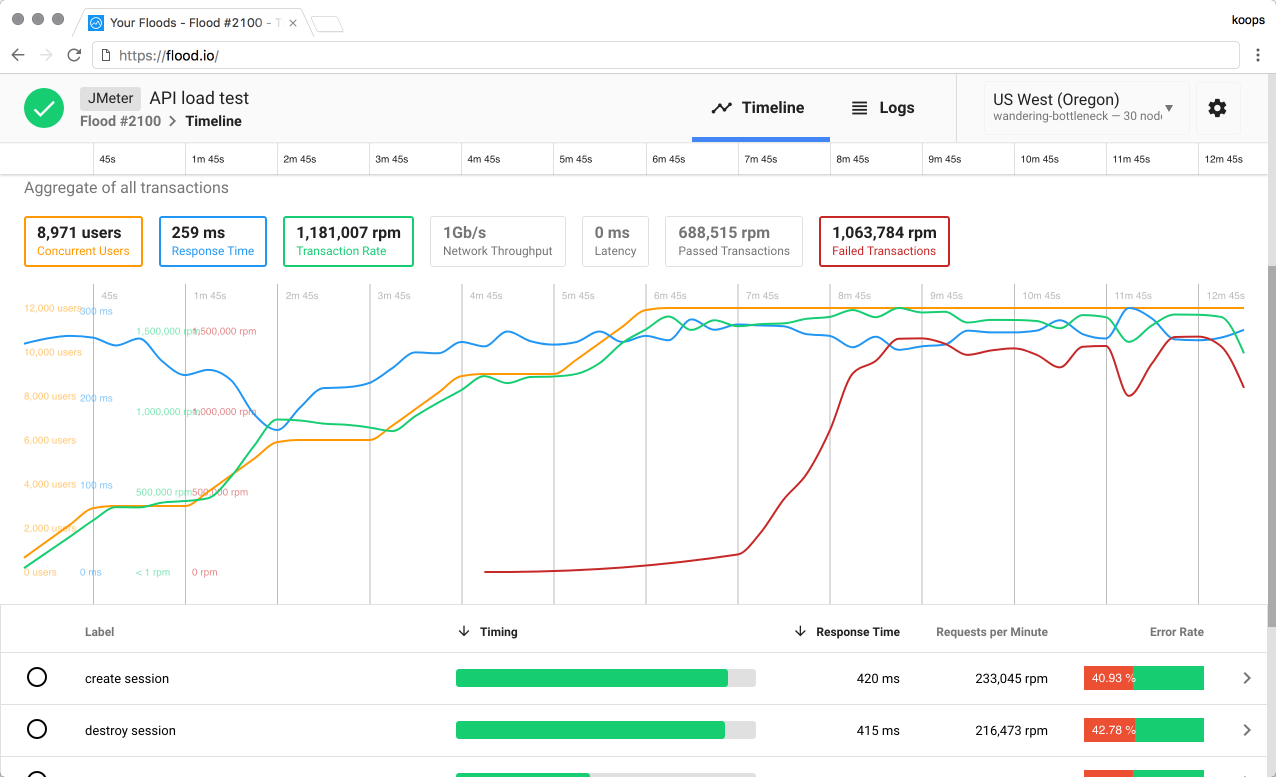 Tricentis is bolstering its software testing expertise with the acquisition of Flood IO. Flood IO is an on-demand load testing solution provider designed to maximize test strategies, provide feedback loops, and discover issues in real time.
"Times have changed. Old performance testing approaches are too late, too heavy, and too slow for today's lean, fast-paced delivery pipelines," said Sandeep Johri, CEO of Tricentis. "Yet, releasing updates without insight into their performance impact is incredibly dangerous in today's world—with competitors just a click away. Flood's technology offers DevOps teams unparalleled flexibility for load testing early and continuously. This acquisition enables us to take our mission of 'transforming testing for DevOps' to the next level."
According to Tricentis, Flood IO will enable the company and its users to embrace load and performance testing as well as the concept of "shift left" load testing. Combining load testing with Tricentis' Continuous Testing platform will enable users to load test with Tricentis Tosca, create smoke tests, integration load testing into their continuous integration workflows, and identify performance programs early.
As part of the acquisition, Flood IO will continue as a standalone service and continue its mission to provide continuous load testing in DevOps.
"At Flood, we set out to build insanely easy-to-use performance testing tools that help teams scale their apps to millions of users," said Tim Koopmans, co-founder for Flood. "Joining forces with Tricentis will help us advance our vision for achieving Continuous Load Testing in a DevOps environment. We're excited about the opportunity to accelerate the path to Continuous Testing—making it faster and easier to ensure that applications meet users' rising expectations."