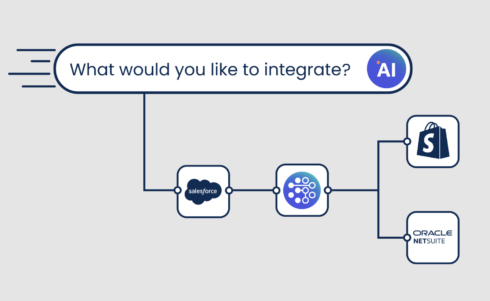 Boomi is enhancing its connectivity and integration platform with Boomi GPT, a conversational AI that customers can use to automate tasks in the Boomi platform. 
It was trained on data from over 200 million of Boomi's integrations and can enable customers to connect applications, data, processes, people, and devices. Similar to ChatGPT, users will provide a prompt in English and then the AI will provide an outline of the requested integration, which can either be accepted or modified further. 
According to Boomi, IT teams have made massive investments in digital transformation, but often these initiatives result in data fragmentation from siloed systems, lack of governance, lack of skilled workers, and security and compliance requirements. 
This new solution will help companies deal with some of these issues by providing a tool that can assist in integrating systems without requiring extensive technical knowledge of how to do so. 
Boomi GPT is part of Boomi AI, a suite of AI capabilities that the company announced earlier this year. 
"Organizations are working around the clock to deliver innovative products and services that exceed customer expectations while applying extensive connectivity and automation to streamline operations and reduce costs," said Ed Macosky, Chief Product and Technology Officer at Boomi. "With Boomi AI, organizations can dramatically accelerate and democratize this work, turning natural language requests into integrations and connections that are critical for application modernization and cloud migration. We are thrilled to launch Boomi GPT, the first feature in the Boomi AI suite that will help organizations move with the speed and acumen necessary for success in today's hypercompetitive markets."