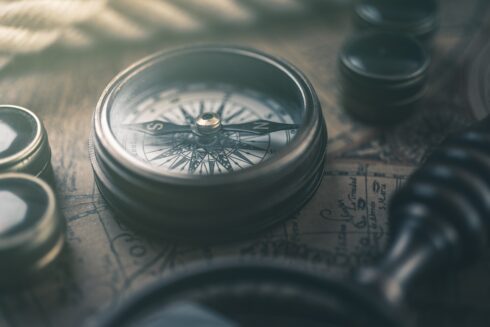 The Cybersecurity and Infrastructure Security Agency (CISA) has just published a roadmap for safely and responsibly utilizing AI. 
This follows President Biden's Executive Order on AI last month. "In last month's Executive Order, the President called on DHS to promote the adoption of AI safety standards globally and help ensure the safe, secure, and responsible use and development of AI," said Alejandro N. Mayorkas, Secretary of Homeland Security. "CISA's roadmap lays out the steps that the agency will take as part of our Department's broader efforts to both leverage AI and mitigate its risks to our critical infrastructure and cyber defenses."
CISA's roadmap details five efforts that the organization will be leading and outlines its approach to AI in cybersecurity.
First, it will responsibly use AI to strengthen cyber defense, while following applicable laws and policies, such as those that address federal procurement, privacy, civil rights, and civil liberties.
Second, it will assess AI systems and assure they are secure by default. This will help them drive safe AI adoption across federal civilian government agencies, private sector companies, and state, local, tribal, and territorial (SLTT) governments. CISA will be developing best practices for secure AI development and will also develop recommendations for red-teaming generative AI.
Third, it will help companies protect critical infrastructure from AI being used maliciously by collaborating around threats, vulnerabilities, and mitigations.
Fourth, it will collaborate and communicate with other agencies, international partners, and the public to develop policy approaches related to security and AI. 
Fifth, it will expand the number of qualified AI professionals in its workforce by providing education on AI systems and techniques and recruiting those who have the proper expertise. Its internal training will reflect not only the technical aspects of AI, but also the legal, ethical, and policy aspects.
"Artificial Intelligence holds immense promise in enhancing our nation's cybersecurity, but as the most powerful technology of our lifetimes, it also presents enormous risks," said Jen Easterly, director of CISA. "Our Roadmap for AI, focused at the nexus of AI, cyber defense, and critical infrastructure, sets forth an agency-wide plan to promote the beneficial uses of AI to enhance cybersecurity capabilities; ensure AI systems are protected from cyber-based threats; and deter the malicious use of AI capabilities to threaten the critical infrastructure Americans rely on every day."