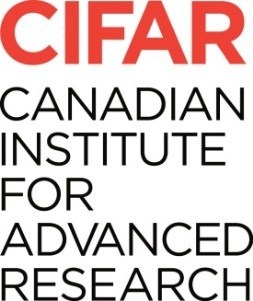 Facebook invests in CIFAR AI research
Facebook pledged an additional US$2.65 million investment in the Canadian Institute for Advanced Research's Learning in Machine & Brains program over five years, continuing their support for the institute's work on artificial intelligence research.
"Facebook's investment in CIFAR and in the Canadian AI community recognizes the strength of Canadian research in artificial intelligence," Alan Bernstein, president & CEO of CIFAR, said in the announcement. "I'm proud of the major part that CIFAR played in helping to spark today's AI boom, and the part we continue to play in the AI sphere."
Additionally, Facebook announced the opening of a Facebook AI Research Lab in Montreal, complementing the ones in Menlo Park, New York and Paris. In total, Facebook pledged $7 million in support for Canadian AI initiatives.
VR graphing tool CalcFlow now open source
The developers of the open-source decentralized collaboration platform Matryx have announced that their CalcFlow virtual reality graphing tool is going open source.
Matryx's aim is to lower the barrier of entry for enthusiasts, academics and professionals to their mathematical modeling tool, while bolstering the platform with community-driven development.
"By releasing both CalcFlow and Matryx as open source software, we're realizing our vision to provide a platform for decentralized collaboration while enabling our users to help advance the technology as their needs require," Steve McCloskey, CEO of Matryx, said in the announcement.
FTP to be marked as insecure in Chrome 63
As of the upcoming Chrome 63, FTP sites will be marked as insecure by the browser.
"As part of our ongoing effort to accurately communicate the transport security status of a given page, we're planning to label resources delivered over the FTP protocol as "Not secure," beginning in Chrome 63," Mike Brown, a staff software engineer with Google announced in a post.
The development team behind the decision recommends that developers migrate publicly available downloads, especially executables, from FTP to HTTPS.