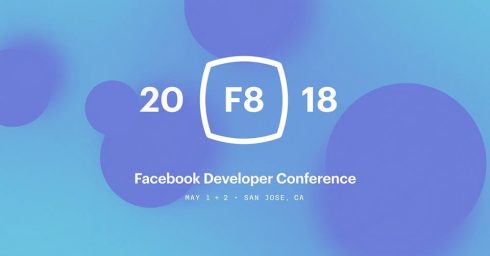 Facebook kicked off its annual developer conference, F8, in San Jose this week with a number of new features and capabilities designed for software developers.
"When we launched the Facebook platform eleven years ago, it was impossible to imagine all the innovative ways developers would use the social graph to build a more connected world," Ime Archibong, vice president of partnerships wrote in a post. "Today, we are making several important improvements to our platform policies and developer programs with a focus on building trust with the people who use our products."
The releases focused on building APIs that create value, giving transparency and control, and focusing on building trust.
As part of privacy and security, the company announced it would be re-opening its app review process. Updates include a new business verification process for certain API permissions, requirement for companies to sign a tech provider agreement that restricts usage of data outside the customer's need, and the introduction of the Graph API v3.0. "Our primary focus is building an ecosystem that creates value for people, so we're reopening app review with a heightened level of expectations as we're doubling down on our commitment to transparency and giving people more control over how their data is shared," Konstantinos Papamiltiadis, director of platform partnerships at Facebook, wrote.
In order to help improve its developer experience, Facebook announced its AR Camera Platform is now available for Instagram, Messenger and Facebook Lite; updates to Facebook Login to improve how developers receive requests from people looking to delete their data; and a redesign of the developer site to enable developers to connect, learn, seek help and discover new tools.
For businesses, the company introduced the Facebook Business Solutions SDK that includes the Business Manager API, Marketing API, Instagram API and Pages API. In addition, Facebook announced new integrations for Workplace by Facebook and the ability to share extensions. New integrations include Atlassian, Yahoo, SurveyMonkey, HubSpot, Microsoft SharePoint and Hootsuite.
Today, day two of the conference, saw a stronger focus on artificial intelligence.
"Artificial intelligence has the potential to transform lives, creating new digital experiences while safeguarding our existing online interactions. Balancing rapid and responsible progress requires foundational investment, as well as a strategic vision for how to build and use this evolving technology," Jerome Pesenti, vice president of AI, wrote in a post.
The company announced PyTorch 1.0, its open-source AI framework for research and production. The latest release enables developers to experiment in execute mode and transition to a graph-based mode for deployment, Pesenti explained. Other features included capabilities from Caffe2 and ONNX, and a hybrid front-end for sharing code between mode for prototyping and graph execution mode for production. PyTorch 1.0 will be available in the coming months as a beta version and include a family of tools, libraries, pre-trained models and datasets for each stage of development, according to the company.
As part of the PyTorch 1.0 release, the company is open-sourcing AI tools such as the PyTorch language library Translate, the game platform for AI reasoning apps ELF, machine learning compiler Glow, and object-detection solution Detectron. "This is just the beginning, as we look to create and share better AI programming models, interfaces and automatic optimizations. AI is a foundational technology at Facebook today, making existing products better and powering entirely new experiences," Bill Jia, vice president of AI, machine learning platform and infrastructure at Facebook, wrote in a post.
Other announcements included an expansion of the Open Neural Network Exchange (ONNX) with support for production-ready Core ML converter, Baidu's PaddlePaddle platform and Qualcomm SNPE; new resources for specific uses of AI; and the launch of Facebook.ai, a new site intended for researchers and engineers. "As AI evolves, so will the ethical concerns it raises. So while Facebook continues to push for the open development and research of this technology, we are also investing in people, processes, and tools to help ensure that we are maximizing the positive impacts of these AI systems and minimizing the negative ones," Pesenti wrote.