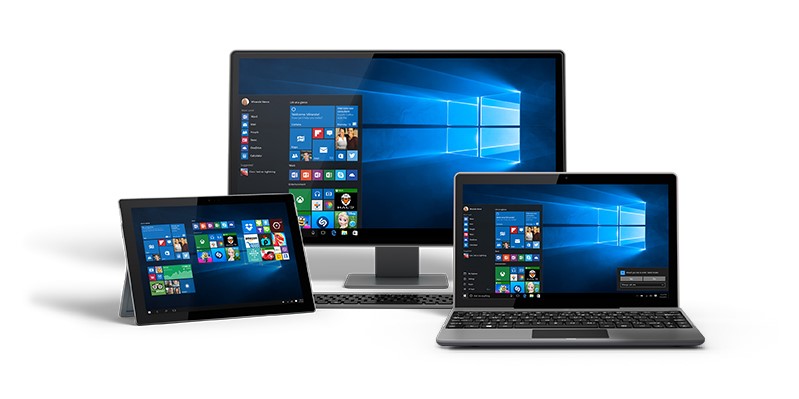 According to a press release on the Baden-Würtenberg consumer rights center website, Microsoft will no longer download operating system files to users' computers without their permission.

Germany's consumer rights center had a lengthy battle with Microsoft, since the company's approach to the new Windows 10 operating system would force users to six gigabytes of installation files on the computer, whether the user agreed to the download or not. Microsoft finally made an announcement to avoid the continuation of legal action. The consumer rights center hoped that the resolution would come sooner, but according to reports, Microsoft's decision could have a bearing on how the company acts in other countries.
"We would have wished for an earlier introduction, but the levy is a success for more consumer rights in the digital world," says Cornelia Tausch, CEO of the consumer center in Baden-Württemberg. ​​"We assume that Microsoft and other software producers will pay closer attention to which process is negligible and which is not Gigabyte certainly does not belong to it."
Go 1.9 is released
Google's open-source Go project has been updated to version 1.9, bringing changes to the language, standard library, runtime, and tooling.
"Most of the engineering effort put into this release went to improvements of the runtime and tooling, which makes for a less exciting announcement, but nonetheless a great release," the Go team said in the announcement on their development blog.
"The most important change to the language is the introduction of type aliases: a feature created to support gradual code repair," the post reads.
In addition, the Go compiler has been sped up by compiling functions in a package concurrently.
MIT wants to bring rapid-prototype robotics to the masses
In "Interactive robogami: An end-to-end system for design of robots with ground locomotion," published in The International Journal of Robotic Research, a team of researchers at MIT have outlined their origami-inspired system for bringing rapid fabrication of robots.
Interactive Robogami is a tool that lets users design ground robots which can be fabricated as flat sheets and then folded into 3D components.
"Using Interactive Robogami, designers can compose new robot designs from a database of print-and-fold parts," the team writes in the abstract. "The designs are tested for the users' functional specifications via simulation and fabricated on user satisfaction."
According to their research, the tool has proven intuitive with inexperienced designers, and some of their proof-of-concept designs have had parts 3D printed and cut from sheet metal.
Microsoft's Project Brainwave for real-time AI
Microsoft unveiled a new deep learning acceleration platform called Project Brainwave, which will be a major leap forward for performance and flexibility for cloud-based serving of deep learning models, according to Doug Burger, distinguished engineer at Microsoft, in a blog post.
Project Brainwave is built with three layers: A high-performance, distributed system architecture; a hardware DNN engine synthesized onto FPGAs; an a compiler and runtime for low-friction deployment of trained models, according to Burger.
"In the near future, we'll detail when our Azure customers will be able to run their most complex deep learning models at record-setting performance," writes Burger. "With the Project Brainwave system incorporated at scale and available to our customers, Microsoft Azure will have industry-leading capabilities for real-time AI."