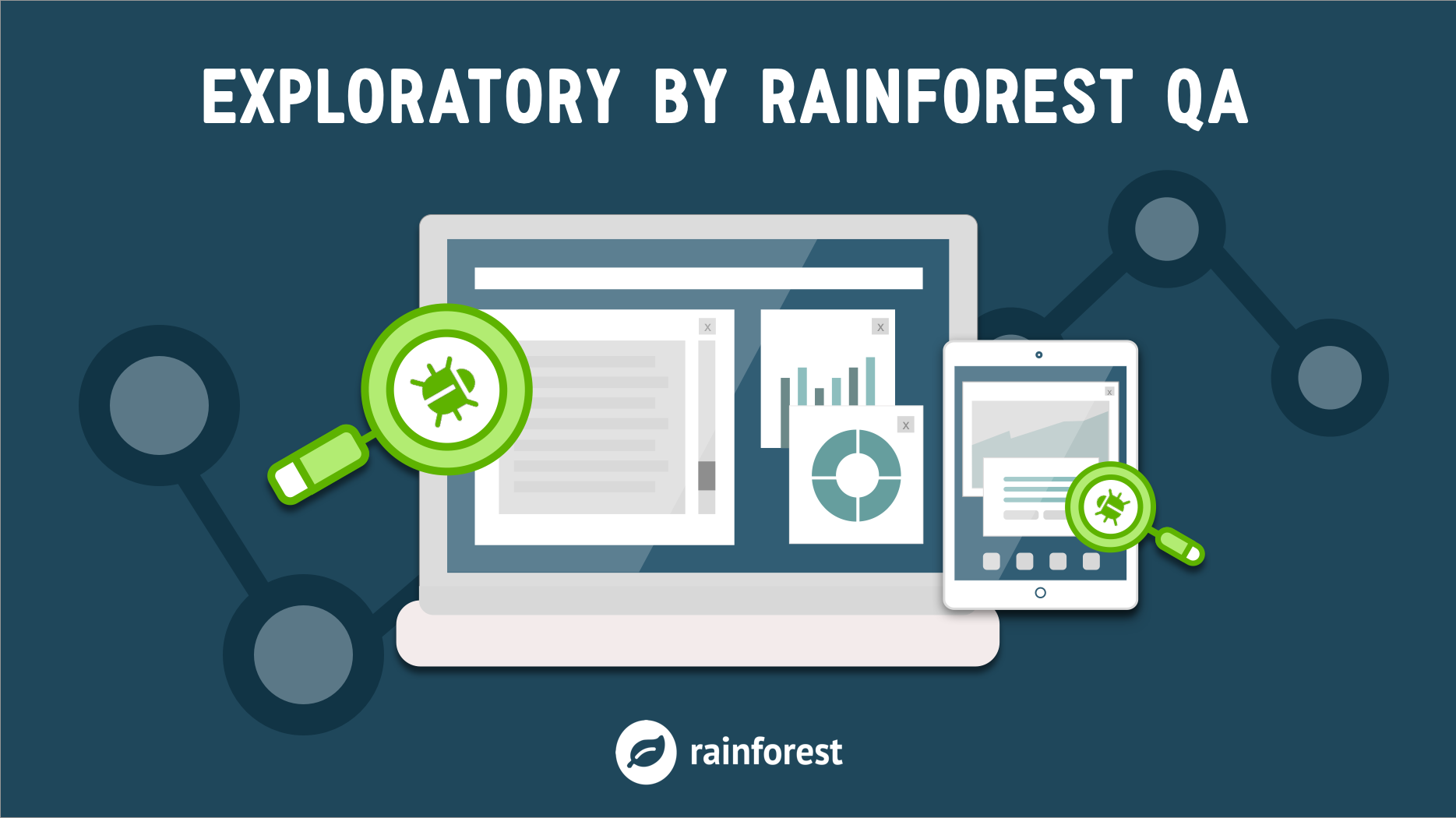 Building test coverage and finding bugs can bog down traditional QA organizations, which is why Rainforest QA's newest solution focuses on those two time-consuming activities. This exploratory testing product aims to expand test coverage and discover issues faster, so more bugs can be found and less pressure is put on development teams.
Rainforest QA, a company known for its AI-powered crowdtesting platform for agile and Continuous Integration teams, announced the general availability of Rainforest QA Exploratory today. Rainforest QA Exploratory lets companies get their QA perform regression testing without having to invest in hiring or building out a new team, said Rainforest QA's CEO Fred Stevens-Smith.
(Related: How can testing keep up with agile nowadays?)
"The traditional methods of getting exploratory [testing] involves either hiring or at the very least managing," he said. "[With Rainforest Exploratory], you can get that arbitrary coverage on areas that you are not certain about the quality levels, or you can get that coverage without having to make a big human investment, or time and hiring investment."
Rainforest QA's new solution also taps into its crowdsourcing approach, where companies can leverage elite testers from around the world. This "tester army" will dig deep into company applications and code to find new issues, and then they will write new tests to address these vulnerabilities, according to Stevens-Smith.
He said he is excited about the crowd aspect of the product, since Rainforest QA has about 70,000 monthly active testers in its crowd, who are all ranked by an internal reputation system.
"To be eligible to do this kind of work, you have to be in the top percent of our entire crowd," said Stevens-Smith. "We are excited by how much more expertise exists in our crowd than we originally thought."
This "elite" group of testers will find issues for customers, who will receive results and documentation of the issues, as well as a video recording of the test execution. Customers will also receive a fully scripted Rainforest regression test for easy replication.
Stevens-Smith said that when bugs are found and translated into test cases to reproduce that bug for the customer, the test cases are actually folded into the broader test piece, so customers can run it as part of their regression suite whenever they want.
Also, this lets customers generate test suites through exploratory runs rather than writing those test suites in the first place, said Stevens-Smith.