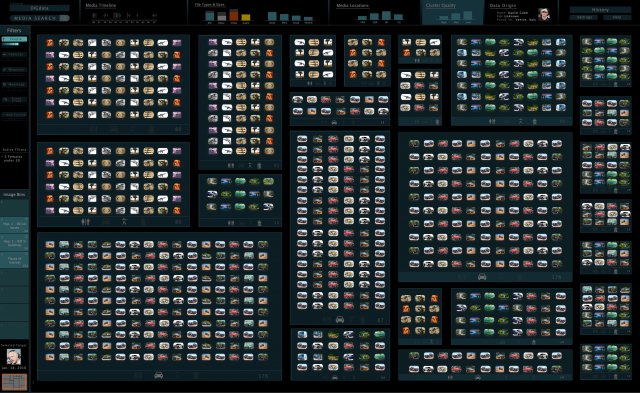 A researcher from the Defense Advanced Research Projects Agency (DARPA) has developed a new artificial intelligent user interface designed to simplify the detection and analysis of images. While computer vision technology for images has been popping up more recently, this new UI allows users to visualize, navigate and manipulate visual media.
The system was created by Jeff Hansberger, a researcher at DARPA's U.S. Army Research Lab, as part of DARPA's Visual Media Reasoning (VMR) program to extract mission-relevant information from visual media. "Our adversaries frequently use video, still and cellphone cameras to document their training and operations and occasionally post this content to widely available websites," said Hansberger, according to the U.S. Army. "The volume of this visual media is growing rapidly and is quickly outpacing our ability to review, let alone analyze, the contents of every image."
After observing how analysts interact with images, and identifying the biggest challenges, Hansberger decided to create a touchscreen user interface for the VMR system.
"People looking within and for visual information prefer to have 1) an overview first, then 2) zoom and filter through the information and retrieve 3) details on demand," he said. "Touchscreen technology and the use of zooming, similar to how Google Maps utilizes zooming across physical spaces was therefore selected as a primary design element of the user interface."
In addition to creating a touchscreen interface, Hansberger also created a traditional keyboard and mouse interface for organizations that want to use the system, but avoid buying new hardware.
According to Hansberger, the UI is designed to reduce the time it takes to analyze images, and support pattern detection. For pattern detection, the interface features visual diagrams and highlights patterns and relationships across images.
"The more care and effort we spend in understanding the questions users will be asking and how we can craft the information in the interface to answer those questions, the easier their job will be," he said.
More information is available here.