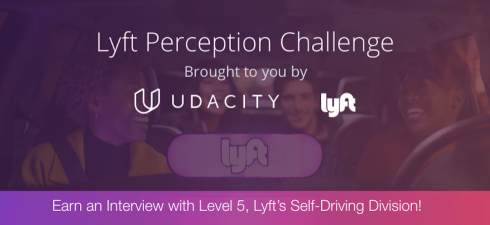 Lyft and Udacity are partnering up for the Lyft Perception Challenge, which is designed to test problem solving skills for Perception for Autonomous Vehicles. The top 25 participants in the challenge will earn an interview with Lyft.
The challenge was created because Lyft wanted to find a new approach for identifying, attracting, and hiring top candidates or engineers with problem-solving ability, specialized skills, hand-on experience, and systems thinking.
In order to participate in the challenge, developers need to be enrolled in or have graduated from Udacity's Self-Driving Car Engineer Nanodegree Program. The challenge is starting today and will end on June 1.
GCC 8.1 is released
The latest version of the GNU Compiler Collection has been released. According to the team, this is a major release with substantial new features not available in GCC 7.x or previous releases.
GCC 8.1 features significant in emitted diagnostics, such as improved locations, location ranges, and fix-it hints. It features improvements to profile driven optimizations as well. In addition, this release provides link time optimizations as a new way to emit the DWARF debug information, making it easier to debug LTO optimized code.
Cisco announces its plans to acquire Accompany
Cisco has announced its plans to acquire Accompany, which is an AI-driven relationship intelligence platform. By acquiring Accompany, Cisco hopes to take collaboration to the next level. The company's AI technology and talent will enable Cisco to accelerate priority areas across its portfolio, including providing user and company profile data in Webex meetings, according to the company.
"I am thrilled with the opportunity to join Cisco and the industry's leading collaboration team," said Amy Chang, Accompany founder and CEO. "Enterprise applications are rapidly becoming more intelligent and augmented with data and pertinent information in real-time. By combining Accompany's relationship intelligence capability with Cisco's award-winning collaboration product portfolio, customers will be able to more intelligently collaborate with employees, customers and partners."
Oculus Go is now available in 23 countries
Oculus has announced that the Oculus Go is now available in 23 countries. The Oculus Go is the company's first standalone VR headset. It features built-in spatial audio and has an integrated microphone. Since it does not need to be connected to a phone or PC, it is portable and easy to share with others, according to the company.
It will offer more than 1,000 games designed for VR and popular apps, such as Hulu and Netflix. Users will be able to enter Oculus Rooms, which is a place for hanging out with others in VR while doing things such as playing tabletop games, watching movies, or sharing photos. Oculus Venues allows users to experience live events such as concerts or sporting events.
The company also announced Oculus TV, which is a 3D environment with a massive screen and virtual seating area. Finally, users can use Oculus Gallery to view panoramic and 360° photos.