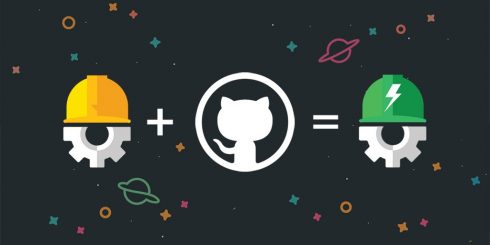 WhiteSource has made its developer tool, WhiteSource Bolt, free for GitHub and Microsoft Azure DevOps users. The tool makes it easier for developers to securely work with open-source components in their environments.
"We are excited to strengthen and expand our offering for developers," said Rami Sass, CEO of WhiteSource. "WhiteSource Bolt was designed to make developers' lives simpler and we hope that offering it free of charge to all developers will help companies harness the power of open source."
Visual Studio IntelliCode adds support for new languages
Visual Studio IntelliCode now offers support for four new languages. It now provides AI-assisted recommendations based on the chosen language. Its extension for Visual Studio now supports C++ and XAML, and the extension for Visual Studio Code now supports TypeScript/JavaScript and Java.
Qlik adds new AI capabilities to its platform
Analytics company Qlik has added new AI capabilities to its platform. It added precedent-based machine learning, which allows the cognitive engine to become smarter over time. It continues to learn from user interaction, feedback, and other sources.
"Enterprises need their analytics partners to deliver innovation that drives user intelligence and improves their ability to more easily get value from data," said Elif Tutuk, director of research at Qlik. "Our extensive investment in AI and machine learning is a game changer for users. It expands their ability to easily move through multiple levels of data exploration with confidence, knowing that the system is learning right alongside them, and that each new insight makes them smarter and can lead to new opportunities."
Looker raises $103 million in Series E financing
Looker has raised $103 million in Series E financing. The funding round was led by Premji Invest, with participation from the company's current investors and a new investor, Cross Creek Advisors.
"We believe that data becomes exponentially more valuable when it is intelligently integrated together, at scale, across the entire organization, so Looker took a uniquely different and modern approach to the myriad of point solutions and single-use data tools," said Frank Bien, CEO of Looker.