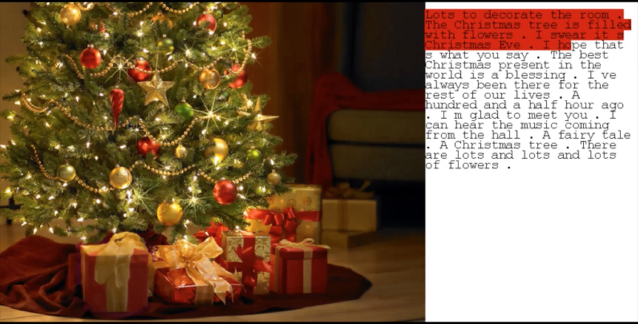 Tired of the same old overplayed holiday songs? Step aside, Bing Crosby, because this artificial intelligence system is debuting its new (yet terribly creepy) Christmas carol.
Researchers from the University of Toronto developed an AI system that took a holiday image and generated a Christmas song. Calling it a song is an overstatement though, since the final product is a bunch of random sentences about a Christmas tree and presents. However, this AI system does test the boundaries of computer-generated music.
The researchers used the NVIDIA CUDA toolkit, TESLA K40 GPU accelerators, and NVIDIA's cuDNN (a GPU-accelerated library of primitives for deep neural networks) to train the deep learning models. Additionally, the researchers trained the neural network on 100 hours of online music.
(Related: AI can help in cancer research)
Once the system was trained, the program was able to take a musical scale and melodies to produce a simple 120 beats-per-minute melody, followed by chords and drums, according to an NVIDIA blog post.
"We are used to thinking about AI for robotics and things like that. The question now is what can AI do for us?" said Raquel Urtasun, an associate professor in machine learning and computer vision at Toronto's computer science lab.
Her colleague Sanja Fidler said, "You can imagine having an AI channel on Pandora or Spotify that generates music, or takes people's pictures and sings about them. It's about what can deep learning do these days to make life more fun?"
After the system produced its simple melody, the researchers had to train the "neural karaoke" program on collections of images and captions to learn how specific works of music can be linked to visual patterns or objects, according to the researchers. Once the AI system had the image, it could compile relevant lyrics and sing them—if you can call than singing!