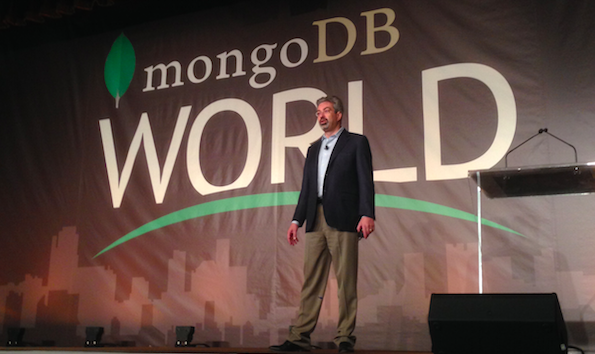 MongoDB CEO Max Schireson steps down; ex-BMC Software exec steps up
MongoDB's Max Schireson announced he will step down as CEO in less than a month, and will be replaced by former BMC Software executive Dev Ittycheria.
Effective Sept. 3, Schireson will transition into the role of vice chairman and remain with the company full-time. In a personal blog post entitled "Why I am leaving the best job I ever had," he explained that his decision was motivated by a desire to spend more time with his wife and young children in California rather than travel regularly to and from New York.
"We have amazing customers, a great product which gets better with every release, the strongest team I have ever worked with, and incredible momentum in the market," Schireson wrote. "The future is bright and MongoDB deserves a leader who can be 'all-in' and make the most of the opportunity. Unfortunately, I cannot be that leader given the geography of the majority of the company in New York and my family in California."
Schireson has been CEO of MongoDB since 2010, when it was still 10gen. Ittycheria was cofounder and CEO of enterprise software company BladeLogic, and became president of the Enterprise Service Management business at BMC Software when BladeLogic was acquired in 2008 for US$900 million.
More information about MongoDB's executive transition can be found in the press release announcement. – Rob Marvin
Microsoft announces Windows 8.1 update
A bunch of new improvements will hit Windows 8.1 on August 12, as the OS inches its way toward Windows 8.1 Update 2.
Microsoft senior marketing communications manager Brandon LeBlanc announced the update in a blog post, making clear that this update is not Windows 8.1 Update 2, but a set of incremental improvements to the Windows experience. The main additions include new end-user settings to improve the precision touchpad, minimized login prompts for SharePoint Online, and Miracast Receive, which exposes a set of WiFi direct APIs to assist in developing Windows 32-bit applications.
The update will be delivered automatically through Windows Update, Microsoft Update and Windows Server Update Services. – Rob Marvin