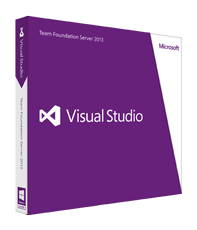 Microsoft is getting ready to unveil Team Foundation Server 2015, but it's going to take a little longer than expected. The company originally announced the application lifecycle management solution would be released on July 20, but after careful consideration Microsoft decided to delay the release date.
"In the end, getting quality right is more important than hitting any date," Brian Harry, technical fellow working as the product unit manager for TFS at Microsoft, wrote in a blog post. "We wanted to take a little extra time to ensure a seamless update to TFS 2015 at RTM."
Visual Studio 2015 and .NET 4.6 are still on schedule to be released on July 20, as well as all other TFS-related deliverables.
Instead of the anticipated TFS 2015 RTM, the company announced Release Candidate 2 of TFS, which Harry says is very close to the final product. "Our plan had been that the Release Candidate we shipped at the end of April would be our last public pre-release and that mid-July would be our RTM date.  About a week ago, I made the decision to change the plan.  Instead, we are shipping a 'Release Candidate 2' now and will RTM as soon as we are ready after that," he wrote.
TFS 2015 RC2 is meant to fix a number of bugs found in upgrade testing and in previous releases. According to Harry, there aren't any known bugs stopping the company from declaring the latest release as RTM, but they want to make sure there aren't any surprises before the final build and release.
In addition, the company announced improved GitHub integration in the Visual Studio Gallery. According to the Visual Studio team, users have only been able to share their GitHub repositories by putting a link into the description of their extension, but with the latest improvements developers can easily share their GitHub URLs.
"We will pull information such as the number of open issues and pull requests, and display it on the gallery page for your extension. As an extension consumer, this change will make it easy for you to find the source repo information, provide feedback, and collaborate on open source extensions," Robin Liu, program manager for Visual Studio China, wrote in a post.
Liu also announced that this is just one of the first steps towards improving open-source extensions in the Visual Studio Gallery.