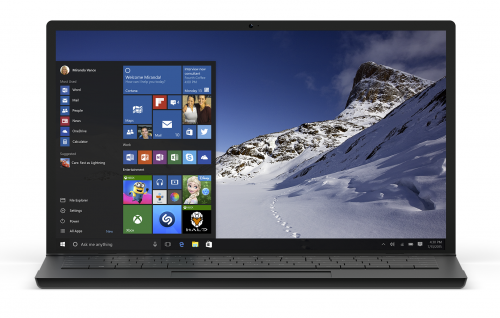 Microsoft has officially announced that Windows 10 will be available on July 29.
"With Windows 10, we start delivering on our vision of more personal computing, defined by trust in how we protect and respect your personal information, mobility of the experience across your devices, and natural interactions with your Windows devices, including speech, touch, ink, and holograms," wrote Terry Myerson, executive vice president of operating systems, in a blog post.
Intel to acquire Altera
Intel has announced an agreement to buy Altera for US$16.7 billion. The acquisition is expected to help Intel meet customer needs in the data center and the Internet of Things (IoT) markets.
"With this acquisition, we will harness the power of Moore's Law to make the next generation of solutions not just better, but able to do more," said Brian Krzanich, CEO of Intel. "Whether to enable new growth in the network, large cloud data centers or IoT segments, our customers expect better performance at lower costs. This is the promise of Moore's Law, and it's the innovation enabled by Intel and Altera joining forces. We look forward to working with the talented team at Altera to deliver this value to our customers and stockholders."
Altera will become an Intel business unit. The transaction is expected to close within six to nine months.