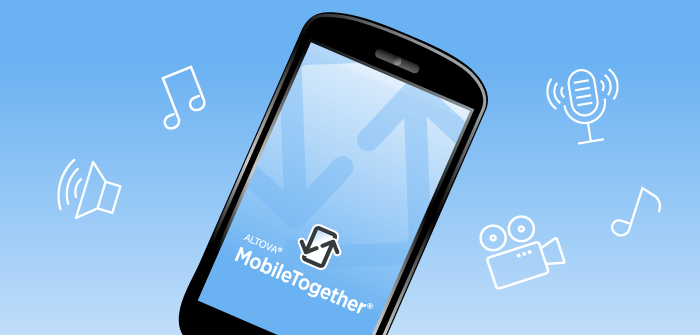 Altova is focusing on multimedia assets in its latest release of MobileTogether, the company's framework for native mobile app development and deployment. Version 2.2 features new audio and video functionality tools.
"These new features make it really easy to add the 'wow' factor to the app you're building for iOS, Android, Windows and other platforms," wrote Erin Cavanaugh, marketing director at Altova, in a blog post. "For instance, you could build a mobile app to support field service technicians that includes videos of repair procedures, or a helpful alert sound can be added to an app to signal completion of a critical task, like a successful database update. Or, your app could empower mobile users to take a picture, then record commentary to accompany the image."
(Related: Pepperoni is released for mobile development)
MobileTogether 2.2 provides new solutions for recording audio, playing audio, and playing video; a new control for embedding video; audio and video XQuery extension functions; a new simulator feature; end-user file dialog; and an improved context menu for tables.
In addition to new audio and video capabilities, the framework includes a new way to open and save files while expanding import and export functionality, according to Cavanaugh.