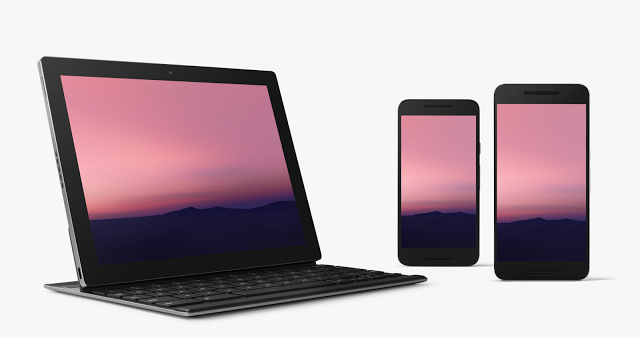 Google is giving developers an early look into its upcoming Android operating system: Android N. The company said it is giving developers the preview earlier than usual in order to give them more time to address feedback and make changes.
"By releasing a 'work in progress' build earlier in development, we have more time to incorporate developer feedback. Also, the earlier preview allows us to hand off the final N release to device makers this summer so they can get their hands on the latest version of Android earlier than ever," wrote Dave Burke, vice president of engineering, in a blog post.
The latest operating system is expected to include:
The ability to launch user activity into split-screen modes on phones and tablets, and to specify an activity's minimum allowable dimensions
Direct reply notification to give users the ability to reply to messages without leaving the notification shade
Bundled notifications that group notifications from the same app together
Better battery efficiency
Improved Java 9 language support
Let's Encrypt moving to the EFF
Let's Encrypt, a certificate authority designed to make HTTPS the default protocol for the Web, is getting a new name and a new home. The initiative will be moving to the Electronic Frontier Foundation (EFF).
"Moving forward, we feel it would be best for Let's Encrypt to focus on promoting a generally healthy client and protocol ecosystem and for our client to move to the EFF," wrote Josh Aas, executive director at the Internet Security Research Group, wrote in a blog post. "This will also allow us to focus our engineering efforts on running a reliable and rapidly growing CA server infrastructure."
The initiative has yet to announce its new name, but said the reasons go beyond its EFF move.
"One additional reason for the rename is that we want the client to be distributable and customizable without having to create a complex process for deciding whether customized variants are appropriate for use with Let's Encrypt trademarks. Another reason is that we want it to be clear that the client can work with any ACME-enabled CA in the future, not just Let's Encrypt," Aas wrote.
Framework shows Docker Swarm exceeds Kubernetes performance at scale
A recent survey of more than 500 respondents addressed questions about DevOps, microservices and the public cloud. It revealed a three-way orchestration race among Amazon EC2 Container Service, Docker Swarm and Google Kubernetes.