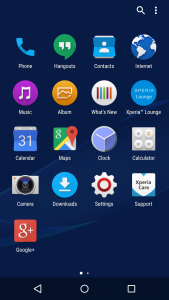 Sony Mobile has announced it is launching a new initiative to for its Concept for Android. The Sony Concept for Android is an experimental operating system based on Android 5.1 Lollipop. It will include Sony's user experience, popular Sony apps and features, and a stripped-back vanilla Android look and feel, according Anthony Devenish, public relations manager at Sony.
The initiative will give 500 Xperia Z3 users the opportunity to try out the experimental operating system.
"It's a chance for us to listen and act upon bug reports, opinions and experiences, so we can acquire feedback to improve the experiences based on what you like and what you don't," Devenish wrote in a blog post.
Trustwave aims to provide IoT security
Trustwave is releasing new Internet of Things (IoT) services designed to identify and address IoT-related threats and vulnerabilities.
The Trustwave Managed IoT Security will incorporate security into the IoT infrastructure to find weaknesses in embedded devices, back-end services and the connections in between, and monitor security to decrease the likelihood of a breach.
"As everyday objects connect to the network, IT teams struggle to manage assets and attack vectors previously outside their purview," said Steve Kelley, senior vice president of product and corporate marketing at Trustwave. "Manufacturers of those products also struggle with getting them out to market on time while ensuring security. Trustwave's Managed IoT Security helps both parties overcome those challenges by identifying and remediating security weaknesses within the products and ecosystem surrounding them in addition to 'round-the-clock monitoring to detect and deflect a breach."