Atlassian has acquired the project-management software provider Trello. According to Atlassian, over the past five years Trello has helped more than 19 million registered users capture and add structure to their workflows. Atlassian hopes the acquisition will help transform the way teams work.
"Atlassian's mission is to unleash the potential in every team. That's a big mission," wrote Mike Cannon-Brookes, cofounder and co-CEO of Atlassian, in a blog post. "In Trello, we found a group that is as dedicated to helping teams get stuff done as we are."
Trello will offer Atlassian users a new way to organize information and promote teamwork. Trello will also continue to be offered as a standalone service.
Google's Go gets TIOBE Index's 2016 award
The TIOBE Index is honoring Google's Go as the programming language of the year. Go is getting this recognition because of its growing interest over the past year. This time last year Go was No. 54 on the TIOBE Index. Today it is No. 13.
"Without hardly any competition, Go has won the award for 2016," according to TIOBE. "Google's Go language won 2.16% in one year. Runners up Dart (+0.95%) and Perl (+0.91%) follow at a considerable distance. The main drivers behind Go's success are its ease of learning and pragmatic nature. It is not about theoretical concepts such as virtual inheritance and nomads, but about hands-on experience. Apart from that, Go has built-in support for concurrency programming. More and more customers of our company TIOBE are adopting Go in an industrial setting. That is a good indicator."
The top programming languages of the year also included Java, C, C++, C# and Python.
HMD releases the Nokia 6
The Nokia name is headed back to the smartphone market. HMD Global, the company who recently acquired the exclusive Nokia brand licensing rights, has announced the Nokia 6. The Nokia 6 is the first step for the Nokia brand into Android smartphones. The company plans to release more phones this year. Currently, the Nokia 6 is exclusively available in China.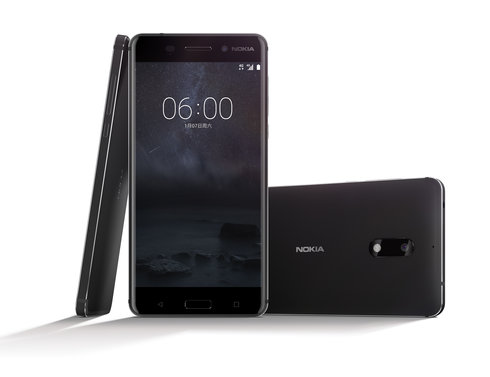 "Just a short while ago we announced the launch of HMD Global," said Arto Nummela, CEO of HMD Global. "From the outset we have stated that we intend to move with speed to establish a position as a player in the smartphone category and create products that truly meet consumer needs. The Nokia 6 is a result of listening to our consumers who desire a beautifully crafted handset with exceptional durability, entertainment and display features."