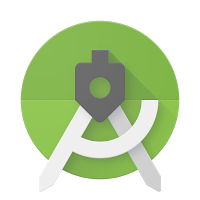 Google wants Android Studio to be the official integrated development environment for the Android operating system. The company announced that with the release of Android Studio 2.2, the IDE will no longer support the Eclipse Android Developer Tools. Eclipse Android Developer Tools includes the plug-in for the Eclipse IDE and the Android Ant build system.
"There's never been a better time to switch to Android Studio and experience the improvements we've made to the Android development workflow," wrote Jamal Eason, product manager for Android, in a blog post. "We're dedicated to making Android Studio the best possible integrated development environment for building Android apps."
(Related: Android 7.1 Developer Preview is ready)
The Android team is packing the next version of Android Studio with new features designed to get developers more interested in the IDE. "There are over 20 new features that improve development whether you are designing, iterating or testing," Eason wrote.
The main features include improvements to the Instant Run iteration engine, a new user interface designer, a new layout engine, support for C++, an APK analyzer, and beta versions of the GPU Debugger and Espresso Test Recorder.
In addition, enhancements have been made to Android Studio's keyboard navigation and screen reader.