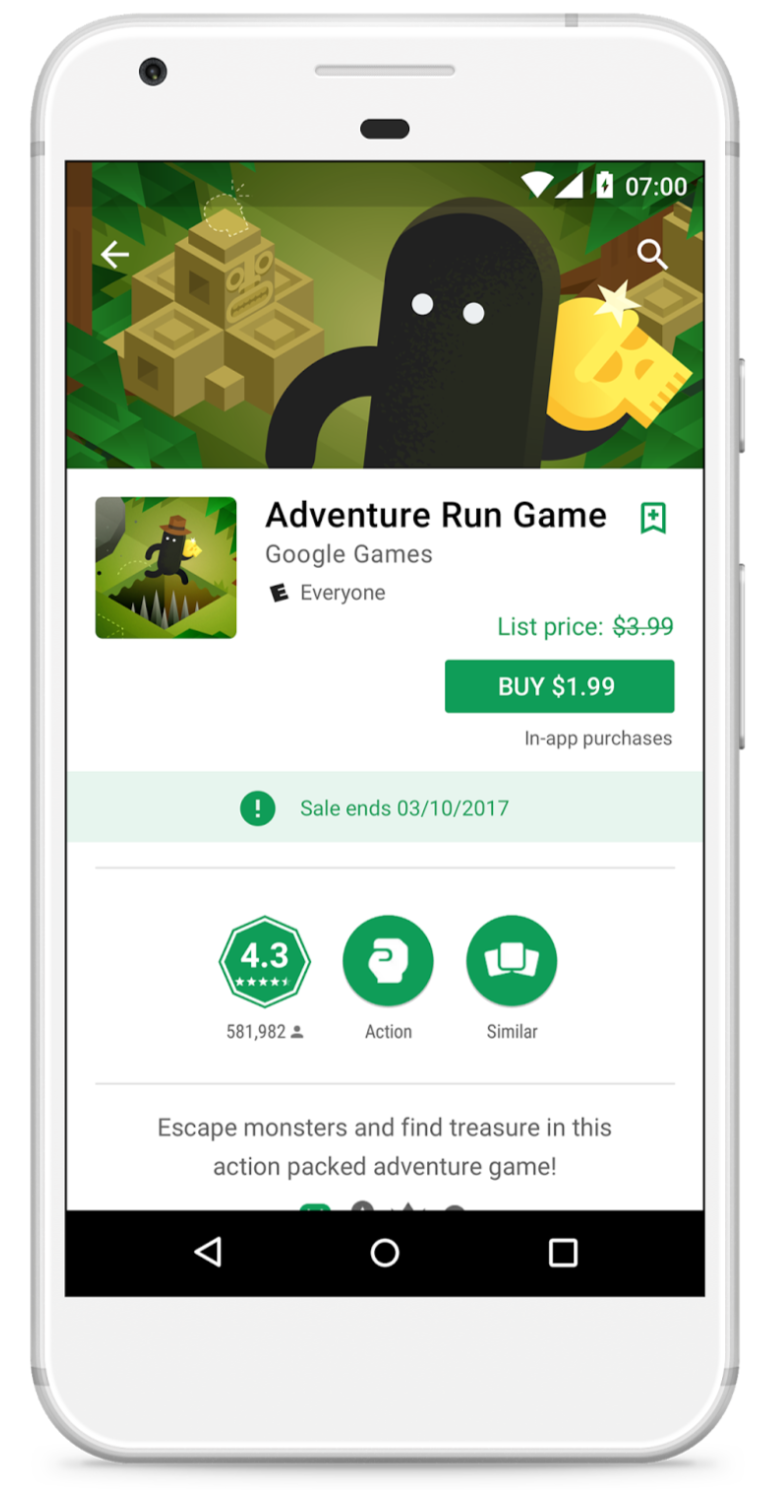 Google wants to help developers be more successful in its app store. The company announced new developer features to help improve app discovery on Google Play during its Developer Day at the Game Developers Conference.
To improve the promotion of high-quality experiences, the company will begin ranking apps and games based on engagement rather than just installs. According to the company, this will reward developers for quality, strong engagement and user retention.
(Related: Android Wear 2.0 is available)
Google is also allowing developers to offer sales and increase purchases with a new strikethrough pricing feature. This feature allows developers to offer their own price promotions. In the strikethrough pricing pilot phase, Google said developers saw increases from between 3x and 20x in installs.
In addition, Google announced it plans to launch new editorial pages to showcase hand-selected games that feature optimal Android gaming experiences.
"This is just the start of what we have planned for 2017. We hope you can make use of these tools to improve your games, engage your audience, and grow your business and revenue," wrote Paul Bankhead, director of product management for Google Play, in a blog post.