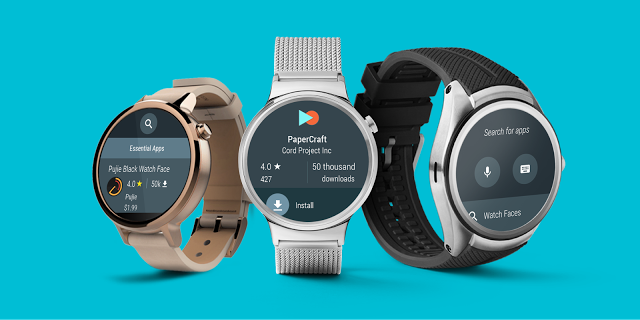 Google is giving developers the ability to reach more users in the upcoming version of Android Wear. The company announced Android Wear 2.0 Developer Preview 3 with access to the Google Play store.
"We asked developers like you what you wanted most out of Android Wear, and you told us you wanted to make it easier for users to discover apps," wrote Hoi Lam, developer advocate at Google, in a blog post. "So we ran studies with users to find out where they expected and wanted to discover apps—and they repeatedly looked for and asked for a way to discover apps right on the watch itself."
Access to Google Play on Android Wear will allow users to explore, find and download apps directly from their smartwatches. Users can search and browse apps via voice, keyboard and handwriting abilities in addition to being able to update or uninstall applications through the watch.
(Related: Wearable and connected devices will be a pain point for developers)
Google Play for Android Wear also enables developers to build and publish apps solely for watches. "In fact, in Android Wear 2.0, phone apps are no longer necessary," Lam wrote. Instructions on how developers can publish their apps to the Play Store via Android Wear are available here.
Other features include improvements to how developers request and receive complication data, a new UI component to display and manipulate items on round displays, a new API for notifications, and smart reply.
Due to the amount of features and feedback, Google has announced the developer preview will be pushed back to early 2017, meaning Android Wear 2.0 won't be available until next year.