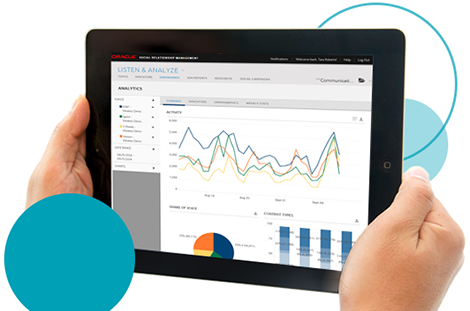 Oracle has introduced Oracle Data as a Service (DaaS) for Customer Intelligence at the South by Southwest conference in Austin.
Oracle DaaS for Customer Intelligence is designed to unify social and enterprise service channels and unstructured data sources through the Oracle Data Cloud. It can also perform semantic analysis and natural language processing on the data using the Oracle Semantic API. The service is aimed at providing more accurate data categorization, Big Data scalability, and extensibility for enterprises.
More information about Oracle DaaS is available here.
Microsoft will not be investing in Cyanogen
Despite reports that Microsoft was going to invest in Cyanogen, an Android operating system maker, Microsoft will not be among the company's investors. Bloomberg reported that after negotiations, Microsoft decided not to go forward with its investment, but may still work out a deal with Cyanogen to get its software running on Cyanogen OS.
Bloomberg also reported that Cyanogen is about to close a US$110 million financing round that will help get the Android operating system into a number of smartphones.
Samsung unveils IoT-focused brand
Samsung is unveiling a new brand that will be dedicated to the Internet of Things and enterprise market: Samsung Business.
"As more and more businesses adopt the Internet of Things, we have a great opportunity to enhance customer value with increased productivity and profit," said Won-Pyo Hong, president and CMO of Samsung Electronics. "Significant advancements can be made in the business process through the application of IoT in inventory management, energy efficiency and more. However, we first have to overcome the challenges of platform compatibility, data analysis and security in order to accelerate IoT adoption."
In addition, Samsung Business will focus on retail, education, hospitality, healthcare, finance and transportation solutions.
Yahoo's new password system
Yahoo is giving users an option to forget their passwords entirely. The company introduced a new authentication system that provides a user a password on-demand through its mobile device at login.
"Today, we're hoping to make that process less anxiety-inducing by introducing on-demand passwords, which are texted to your mobile phone when you need them," wrote Chris Stoner, director of product management, in a company blog post. "You no longer have to memorize a difficult password to sign in to your account—what a relief."
More information is available here.