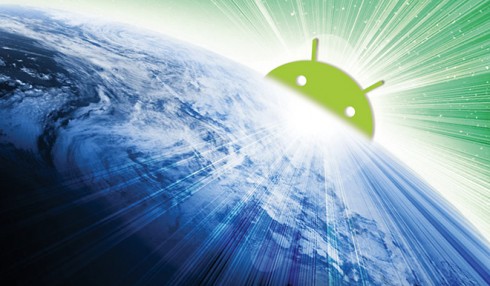 The iPhone's dominance in the smart phone market has been undeniable: Apple changed the game. While Research in Motion arguably created that category with the BlackBerry way back at the turn of the century, it is undeniable that Apple made the smartphone "cool." But as 2011 begins, a true challenger has appeared in the form of Google's Android platform.
Roger Entner, founder and analyst at Recon Analytics, said that Android's growing popularity isn't limited to users, but is aimed at developers and enterprises looking to build applications.
"One of the big advantages of Android is a much more straightforward approval process," he said. "You can do much easier development and then launch with just you yourself. The openness that Android offers is helping greatly."
Entner said that the iPhone is still the most popular smartphone, but Android is now right behind in Apple in market share. (According to Nielsen's "State of the Media 2010" survey, Apple holds 28.6% of the smartphone market share, while Android has 25.8%.) BlackBerry, Nokia, Windows Phone 7 and everyone else are fighting for third place.
Enterprises have been comfortable with BlackBerry devices for years thanks to encrypted e-mail and support for Microsoft Exchange. But as far as the Android and iPhone platforms go, Entner said the iPhone wins out in this category.
"The iPhone is the easiest device to integrate into Exchange and to integrate with Microsoft products," he said. "It's easier to integrate an iPhone with Microsoft products than it is to integrate a Microsoft product with Microsoft products. Apple has done a fantastic job.
"When launching my company, I just did the integration using Google products. It works very well, but there are a few workarounds, whereas with the iPhone, everything is native and it's a much more elegant type of fit. With Google it works, but it's just not as elegant a solution."
That should all change this year, however, as Google prepares to release a new version of its Android OS for phones, called Gingerbread, and a new version of the OS for tablet devices, called Honeycomb. Both updates will include swathes of polish, something Google has been adding to every OS release since it first announced Android.