Samsung indefinitely postpones launch of Tizen-powered Samsung Z
It'll be a bit longer before we see a Samsung phone running Tizen OS.
Samsung announced it is delaying sales of the Samsung Z smartphone, the company's first device running Tizen, the rival mobile platform to Android and iOS. Samsung canceled a developer conference in Russia where the device was set for launch, saying the postponement is due to "further enhancement of the Tizen ecosystem."
(Related: Why you shouldn't bet on Tizen)

Samsung did not announce a new release data for the Tizen-powered Samsung Z. – Rob Marvin
Wearable electronic toy that teaches programming to kids
A new wearable is taking advantage of socializing and accessorizing to get kids into programming. Linkitz, the electronic toy designed by MIT Ph.D. Lyssa Neel, is a modular wearable that snaps links together and provides a kid-friendly visual programming language that allows kids to change how the links behave.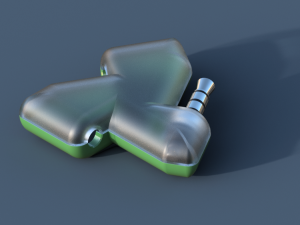 "We don't 'teach' programming," the Linkitz team wrote on its website. "Linkitz believes in giving kids age-appropriate programming tools and a great reason to use them!"