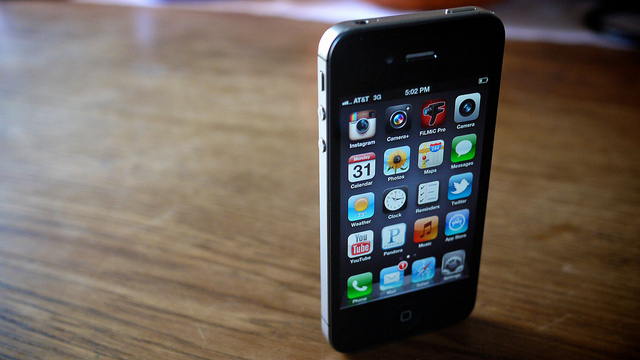 The most common issues that cause apps to get rejected by Apple
For developers wondering why their application was rejected from the Apple App Store, the company has published the most common reason apps get rejected.
"Before you develop your app, it's important to become familiar with the technical, content and design criteria that we use to review all apps," the company wrote on its website.
The most common app rejections include:
• Crashes and bugs
• Broken links
• Placeholder content
• Incomplete information
• Inaccurate descriptions
• Misleading users
• Substandard user interface
• Advertisements
• Web clippings, content aggregators or a collection of links
• Repeated submission of similar apps
• Not enough lasting value
Apple tracked applications that were rejected during a seven-day period ending August 28 and found that the most common reasons for rejection were for developers not providing enough information and for submitting applications with bugs.
More information is available here.
Compuware bought out by Thomas Bravo for $2.5 billion
Enterprise software and IT service provider Compuware has agreed to be acquired by private equity firm Thomas Bravo in a transaction of approximately US$2.5 billion.
Compuware, which sells application development, performance and QA products, joins Thomas Bravo's existing stable of software assets, including Attachmate, Deltek and Empirix. Negotiations with various companies to buy Compuware have been underway since 2012, when hedge fund Elliott Management became a minority shareholder in the company.
Thomas Bravo will pay Compuware shareholders $10.92 a share, a 17% premium on last week's stock price. More information can be found in the announcement.
What to expect from Android Wear
Google hasn't said much about its smartphone and tablet operating system, Android Wear, since its developers' conference in June. But in a recent CNET interview with David Singleton, director of engineering for Android Wear, and Hiroshi Lockheimer, vice president of engineering for Android, revealed upcoming features.
Upcoming features include support for GPS and the ability to work with other Bluetooth wearables.
"One of the things we're going to be able to do is add the ability for these devices to start working with some of the other devices you might wear on your body," said Singleton, according to CNET. "So we'll have an update coming that allows you to pair a Bluetooth headset with your watch."
The GPS feature will require a device to have the GPS hardware and will allow users to track and record with GPS without having to take their smartphone everywhere.
The full interview can be found here.
The Tor Project's call to arms
Tor, a program that helps Internet users protect their online privacy, is looking for someone to help those users stay anonymous. The project has announced that the Open Technology Fund, an organization that uses public funding to combat online censorship, is interested in funding someone to help the Internet stay open and free through its Information Controls Fellowship Program.
The problem, according to Tor, is that a number of websites treat users from anonymous services differently. "Slashdot doesn't let you post comments over Tor, Wikipedia won't let you edit over Tor, and Google sometimes gives you a captcha when you try to search (depending on what other activity they've seen from that exit relay lately)," wrote Tor developer Roger Dingledine on the project's blog.
"Some sites like Yelp go further and refuse to even serve pages to Tor users. The solution I envision is to get a person who is both technical and good at activism to focus on this topic."
For those interested in addressing the problem, but not interested in the fellowship program, Tor is willing to help find other sources of funding as needed.
MIT Bitcoin Club app contest winners announced
he winners of the MIT Bitcoin Club's Bitcoin app development contest have been announced, awarding a total of $15,000 to six different app development teams.
Since the club's announcement in June of its plans to distribute $100 in bitcoin to every MIT undergrad this semester, the contest has been underway to kickstart development of bitcoin apps and drive engagement with the cryptocurrency on the MIT campus. The winning app, Ethos, is a platform for building and maintaining private online identification using the Bitcoin block chain.
(Related: MIT Bitcoin Project aims to create a cryptocurrency ecosystem)
Another prize, the Awesome Award (worth $1,500), was awarded to Fireflies, a social favor app that utilizes Bitcoin.
The MIT Bitcoin Club will distribute $100 in bitcoin to each student sometime this month.