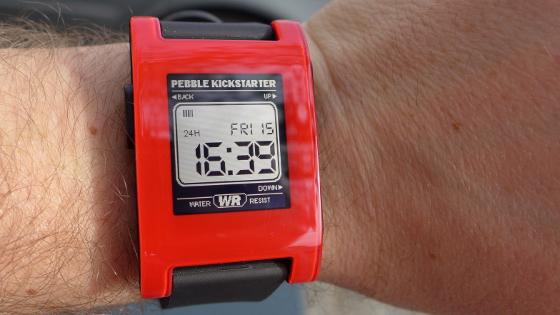 Pebble has detailed what will happen to its software and services now that it has become a part of the Fitbit family.
Fitbit will keep Pebble's software and services running through 2017. The elements that will remain in service include the Pebble SDK, CloudPebble, Timeline APIs, firmware availability, mobile apps, the developer portal, and the Pebble appstore. Developers for Pebble can continue to develop and update their apps.
Pebble is also evaluating its features dependent on third-party services to see how long they can continue now that Pebble has become a part of Fitbit. Pebble Health will continue to work as is since the Health API is not dependent on the cloud services, and it will feed directly into the Pebble mobile app, Apple HealthKit and Google Fit, according to a blog post by Pebble watchface developer Jon Barlow.
Cisco will kill Intercloud public cloud
According to a report with The Register, Cisco will turn off its Intercloud Services (CIS) public cloud, effective March 31, 2017.
The CIS was first launched in September 2014, and Cisco previously mentioned its intention to downplay Intercloud in favor of hybrid services. But the company didn't indicate when the platform would be terminated, according to the report.
"All of our efforts need to align to advance that strategy so that we can deliver competitive offers to our customers in these critical spaces," wrote Cisco vice president for cloud platform and services Kip Compton in a letter to The Register. "As we evaluated our resources and alignment, it became clear that continued investment in the CIS platform does not help us execute on Cisco's Cloud strategy."
ANTLR version 4.6 available
ANTLR, a parser generator used to build languages, tools and frameworks, released the latest version of ANTLR 4.6 with major features and bug fixes.
The tool now generates better error messages, and there are improved cases of error handling. ANTLR fixed issues with the build system, which can be found on its GitHub page. Improvements were made to the ANTLR4 Maven plug-in, and "The ANTLR unit test mechanism was completely rewritten, but this shouldn't affect anyone but the development team," according to Terence Parr, creator of ANTLR.
Other features and bug fixes are detailed here.
Watson Discovery Service helps developers understand their data
In order to relieve some of the burden developers and data scientists have when collecting, cleaning and organization datasets, IBM has developed the new Watson Discovery Service, which packages core Watson cognitive capabilities so individuals can quickly upload or index large collections of data.
Watson algorithms are embedded in this tool, and it aims to help enrich developers' documents with natural language understanding. It also allows easy analysis of HTML, PDF and MS Word documents. The Watson Discovery Service also gives developers and data scientists access to core Watson APIs.
More information on the Watson Discovery Service can be found here.