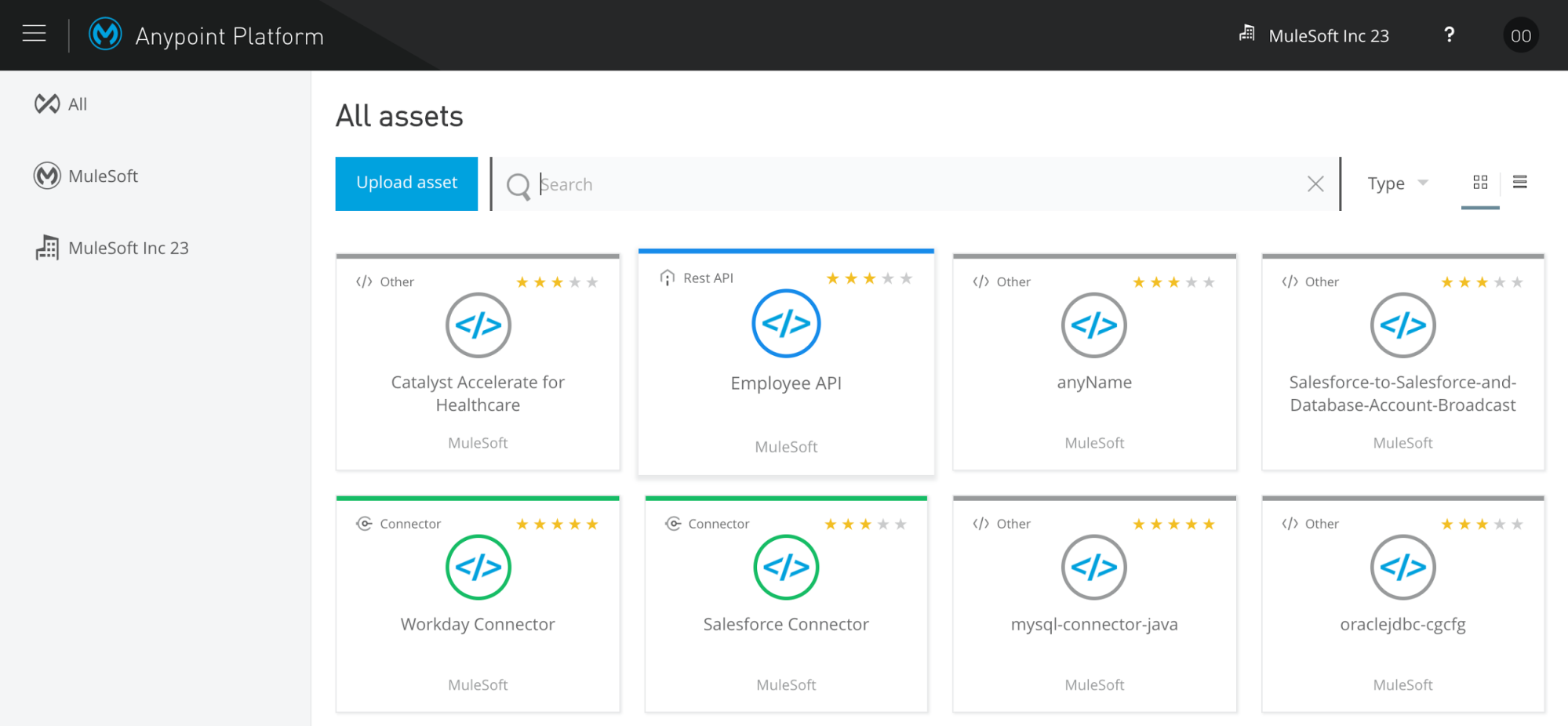 MuleSoft today announced Crowd, a set of collaboration capabilities that allow teams to create, save and reuse APIs and other integration assets within the company's application network platform, the Anypoint Platform. Along with this release, MuleSoft also announced it has joined the Open API Initiative under the Linux Foundation.
According to the company, Crowd is the next major release of Anypoint Platform. The release includes updates to its Anypoint Exchange solution, as well as enhancements to the new Anypoint Design Center, which is a platform that offers low-friction development tools for testing and designing APIs, Mulesoft explained.
The new Anypoint Design Center lets teams save and self-serve IT assets to build application networks, and it includes a web-based flow designer, guided flow design, and reusable assets that are embedded in the design experience.
Through AnyPoint Exchange, any user can comment or reply to a comment on any asset, offer suggestions, provide feedback, and more, according to the company. Exchange is also integrated with components of the Anypoint Design Center, including the flow designer and the API designer.
Additionally, there are new API design capabilities within Anypoint Design Center, including API design, where users can save API fragments from within API designer into Exchange. Users can also promote APIs across different environments, giving team members seamless continuous integration and continuous delivery automation.
With Crowd, central IT and product teams have a unified way to bring people, process and technology together to build an application network without losing governance and control. Different teams can collaborate on building APIs and integration while driving toward a common outcome on a shared platform," said Mark Dao, chief product officer for MuleSoft.
Along with the new self-service integration and collaboration capabilities from the Crowd release, MuleSoft announced it has joined the Open API Initiate (OAI). MuleSoft's CTO Uri Sarid, creator of the open RESTful API Modeling Language (RAML) for API specification, will participate in the Technical Developer Committee to help steer OAI technologies, according to the company.
In order to advance the OAI, which was founded on top of an Open API Specification, MuleSoft will demonstrate how API modeling using RAML creates a foundation to "extend the benefits of an API-led approach," according to MuleSoft.
In addition to joining the OAI, MuleSoft will open source its new API Modeling Framework (AMF). AMF gives developers a way to programmatically add new features on top of API specifications, and it allows developers to interact with any API specification. This is similar to how the HTML DOM allows programmatic interaction with an HTML document, according to MuleSoft.
"The Open API Specification has become the de facto standard for describing APIs, while RAML enjoys widespread adoption as a standard for modeling APIs. As the API ecosystem extends to the enterprise, our collaboration with the OAI will enable the community to seamlessly layer these two standards, and will promote interoperability and foster closer collaboration," said Sarid.
Said added that the AMF will bring the Open API Specification and RAML communities together, and it will bring tooling compatibility to both OAI and Mulesoft communities.