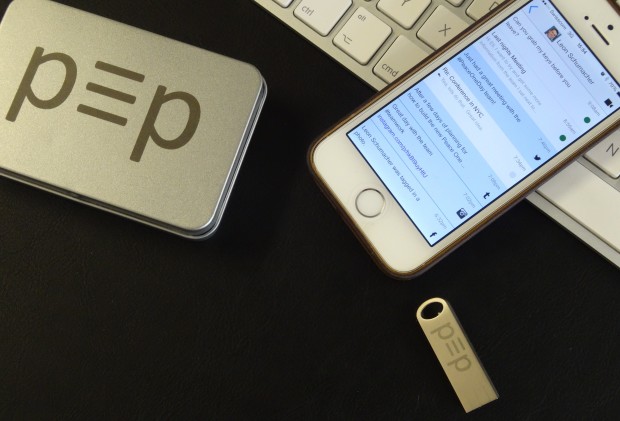 pEp looks to reclaim users digital privacy
pEp, which stands for pretty Easy privacy, recently launched an Indiegogo campaign with the hopes of setting a new Internet standard for digital communication.
"We designed pEp with the user in mind, as the solution that seamlessly integrates with the habits of the user, avoids central infrastructure and is available for many platforms, mail clients, and communication channels," the pEp team wrote on its Indiegogo page.
pEp offers peer-to-peer communication with end-to-end encryption, transforms digital messages from unencrypted and unprotected to anonymous and encrypted, and provides zero-touch, secure and private communication on users' servers on any host communication platform. Indiegogo funds will be used to speed up the delivery of more solutions based on the pEp engine.
WaveMaker adds new software for Application Platform-as-a-Service
WaveMaker has announced WaveMaker Enterprise, new software that allows organizations to run their own end-to-end aPaaS to build apps quickly and to deploy apps efficiently, according to the company.
Features of WaveMaker Enterprise include app development using WYSIWYG drag and drop, ability to edit generated code, auto-responsive apps for Web, tablet and smartphone interfaces, enterprise-standard technologies, easy API integration, reusable API "Prefab" modules and team collaboration capabilities including version control, shared projects and activity feeds.
"We offer a dramatic change from previous approaches, even aPaaS," said Samir Ghosh, CEO of WaveMaker. "Ours is the first aPaaS software specifically developed for enterprises to run their own Docker-architected aPaaS and optimize cloud and multi-device custom app delivery—from rapid development through ongoing management on their private infrastructure or a public cloud."
Keynote releases mobile testing for wearables
Keynote wants to provide businesses with insight into their customers' mobile experience. The company just announced the addition of smartwatches on Keynote's cloud-based Mobile Testing solution, and its Competitive Rankings Benchmark Report now compares native mobile app performance.
"Organizations need insight into the fastest part of their digital channel, the native mobile apps," said Jonathan Rende, executive vice president of products and marketing at Keynote. "Moreover, they need to be ready for tomorrow's requirements as mobility is evolving faster than any other disruption. With the release of the first native app industry scorecard and support for wearable device testing, Keynote is demonstrating our commitment to mobile innovations in step with leading customer digital requirements."
Keynote plans to add support for more wearables to meet the expected increase of devices like smartwatches and bands.