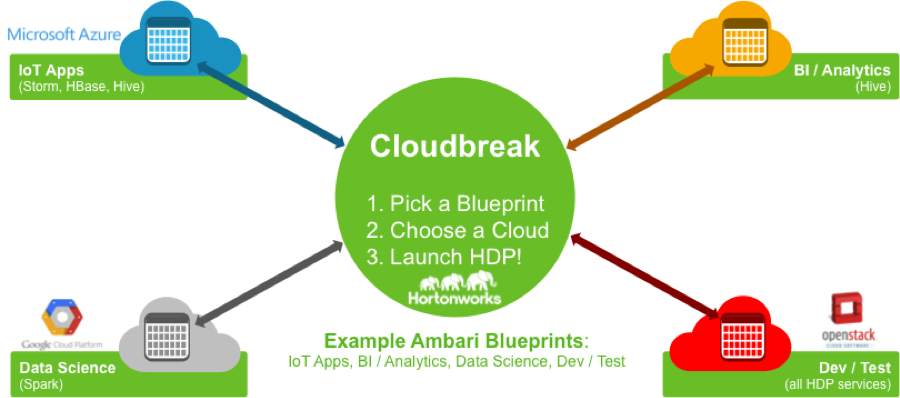 Hortonworks announced it has signed an agreement to acquire SequenceIQ, a startup founded in February 2014 that provides open-source Hadoop deployment tools.
According to a Hortonworks blog post, the company will integrate SequenceIQ technology, including its Cloudbreak elastic and cloud-agnostic deployment Hadoop-as-a-Service API into the Hortonworks Data Platform (HDP). The Hadoop distribution provider aims to create an enterprise-ready automated solution for launching, deploying and managing on-demand Hadoop clusters in the cloud or to any Docker container environment.
SequenceIQ opens the Hortonworks Data Platform to all major cloud infrastructure platforms, extending automated Hadoop cluster scaling to Microsoft Azure, AWS, Google Cloud Platform and OpenStack, along with support for Docker containers. Hortonworks will release technology previews of Cloudbreak and other SequenceIQ tools in the coming weeks.
Hortonworks will also take over SequenceIQ's open-source contributions. The startup has been an active contributor to ASF projects such as Apache Ambari and Apache Hadoop YARN. Ultimately, the company plans to transition all SequenceIQ technology back to the Apache Software Foundation, either as a new project or as part of an existing one.
"This move is in line with our belief that the fastest path to innovation is through open source developed within an open community," said Tim Hall, Hortonworks' vice president of product management, in the announcement. "Since our strategy is squarely focused on a 100% open-source model with no proprietary extensions, we are never conflicted about which capabilities, features or components to incorporate within the Hortonworks Data Platform."
Hortonworks also gains other SequenceIQ tools such as Periscope, a policy-based autoscaling tool for multi-tenant HDP clusters. The acquisition is expected to close in the second quarter of 2015.