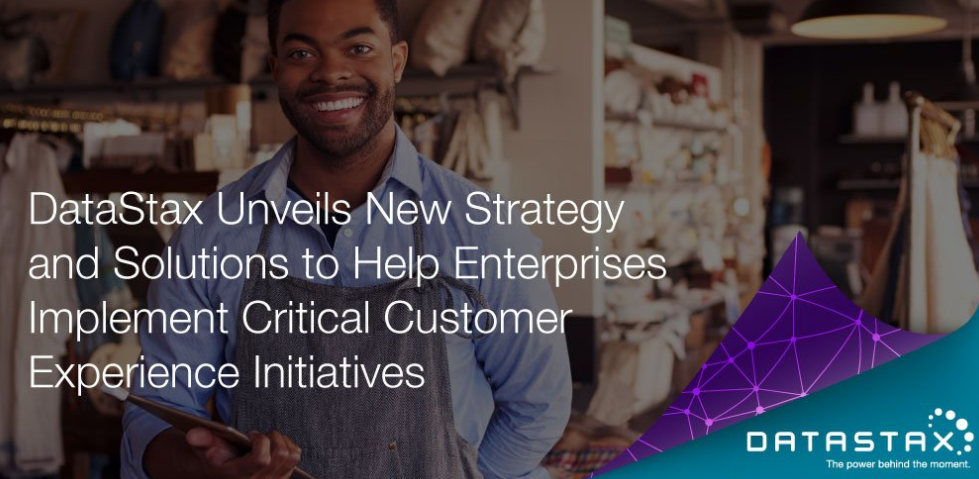 DataStax today announced the latest version of its data platform, DataStax Enterprise 5.1, as well as a new strategy to help enterprises design and implement customer experience  applications, called DataStax CX Data Solution.
The new CX Data solution is made up of the DataStax Enterprise platform, centralized training and specialized services to help its customers build their own CX applications, such as marketing, sales and ecommerce applications, according to Robin Schumacher, senior vice president and chief product officer at DataStax. With these services, the goal is to continue to advance the data requirements of cloud applications, including CX applications.
With the new version of its DataStax Enterprise 5.1 product, teams get new features and functions that directly contribute to helping facilitate CX applications, like marketing, commerce and sales applications.
Some of the major highlights from the DataStax Enterprise 5.1 release includes high-performance, operational analysis with simplified security management. This release also includes simplified and tighter integration for mixed workloads, production-certified Spark 2.0 so customers can have enhanced operational analytics, production certification for Solr 6.0, and Row-Level Access Control (RLAC), which will provide lower-level access security management for Cassandra, making it easy to protect sensitive data and reduce the management overhead for deployments.
DataStax's new strategy and solutions for CX applications benefits those responsible for running the business and ensuring the CX application that is being developed is actually attracting customers and retaining them in their customer loyalty program, Schumacher explained. Typically, these services and solutions attract system architects, designers, developers and operators.
According to Schumacher, the new solution also has features that directly facilitate customer experiences, and it has a customer-centric focus.
Schumacher also mentioned that while DataStax is a big contributor to the Apache Cassandra project, they are shifting resources and developing more commercial components for its DataStax customers, meaning these features and functions will not be given back to open source and will instead be reserved for DataStax customers.
One of the things DataStax has noticed with CX applications is that they need to be contextual, according to Schumacher. In other words, the application needs to be able to return information back to the end customer that fits the context they are in right now, whether they are in a certain location or they are buying certain products.
"The information that comes back needs to fit the context and that context is constantly changing," said Schumacher. "What you have now is this blending of different workloads — a transactional aspect, an analytical aspect, a search aspect — and all these things are now coming together so you can pull off these very quick round trips that you need to make between these web and mobile apps."
Schumacher added that it can be challenging to blend those different types of workloads, which is why DataStax's new and upgraded solutions aim to pull all of that under one roof, so teams have one platform that does all of the work without the need to shift data back and forth.
"The real-time nature of it [is a benefit]," said Schumacher. "You want the information now, and you need the data to be real-time and that can be real challenge. Most of the database centers out there especially legacy, they can't do this."