Razer has announced its open-source virtual reality (OSVR) kit is now available for preorder. The OSVR kit is a head-mounted virtual reality display that features a faceplate module, a mainboard with integrated sensors, a display module, an optics module, an head-mounted display mechanical module, and a belt box module.
According to the company, there was an overwhelming demand for the kit during its early-access period. More than 10,000 registrants signed up for it, causing the first batch to sell out.
"Built from the ground up to bring the best virtual reality gaming experience to the gaming world, OSVR is the one platform where all aspects of the industry—input devices, games and output—are unified, collaborating and innovating to take virtual reality gaming into the next frontier," the company wrote on its OSVR website.
Mozilla to fund open-source projects with $1 million
Mozilla has launched an award program that will support open-source and free software. Mitchell Baker, chair of the Mozilla Foundation, announced on her blog that US$1 million will be awarded to the projects.
Baker wrote that the Mozilla Open Source Support Program is designed to recognize communities that have open-source projects that "give back" to the Web, and to help them fund their projects so they can further the technology and software movement. She said that open-source and free software are key to the Internet and the "online life we seek to build." As a way to "give forward," the program's goal is to identify up to 10 projects it can help fund by Dec. 12.
IBM launches Apache Spark-as-a-Service
IBM is continuing its commitment to Apache Spark, the Big Data processing engine, with a new cloud service. The company followed through on a promise made in June to offer Spark-as-a-Service on IBM Cloud in order for developers to quickly load data, model it, and add predictive artifacts to their apps.
"It's not just about data access anymore; it's about building algorithms that put analytics into action," the company wrote on its website. "It's about changing data science and driving intelligent apps fueled by data. Combining data, design and speed, IBM and Apache Spark are creating a new blueprint of innovation."
AuraVisor: A VR system with no phone required
A Kickstarter project called the AuraVisor is a virtual reality system with an on board computer, bringing wireless VR to headsets. AuraVisor puts VR into a single, Android-based device without being tied to an actual smartphone.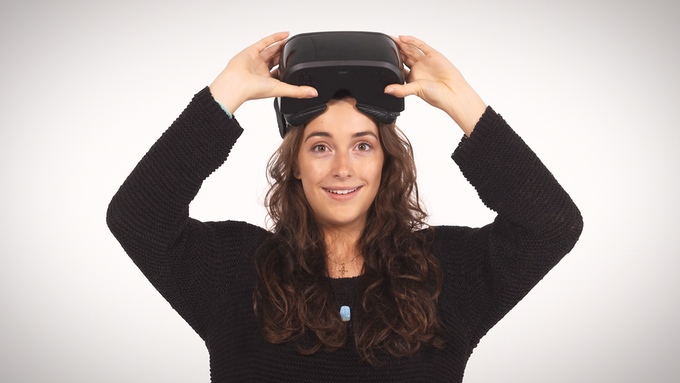 There is built-in Bluetooth functionality that provides connectivity to a range of controllers, sticks, yokes and audio headsets, and it ships with its own Bluetooth games controller, according to its Kickstarter page. Wi-Fi and a smart scrolling graphical user interface allows users to turn on, download and immerse themselves in VR.
Gamers can enjoy AuraVisor, but the creator, James Talbot, wrote on the website that it can be used for education, medicine and more.