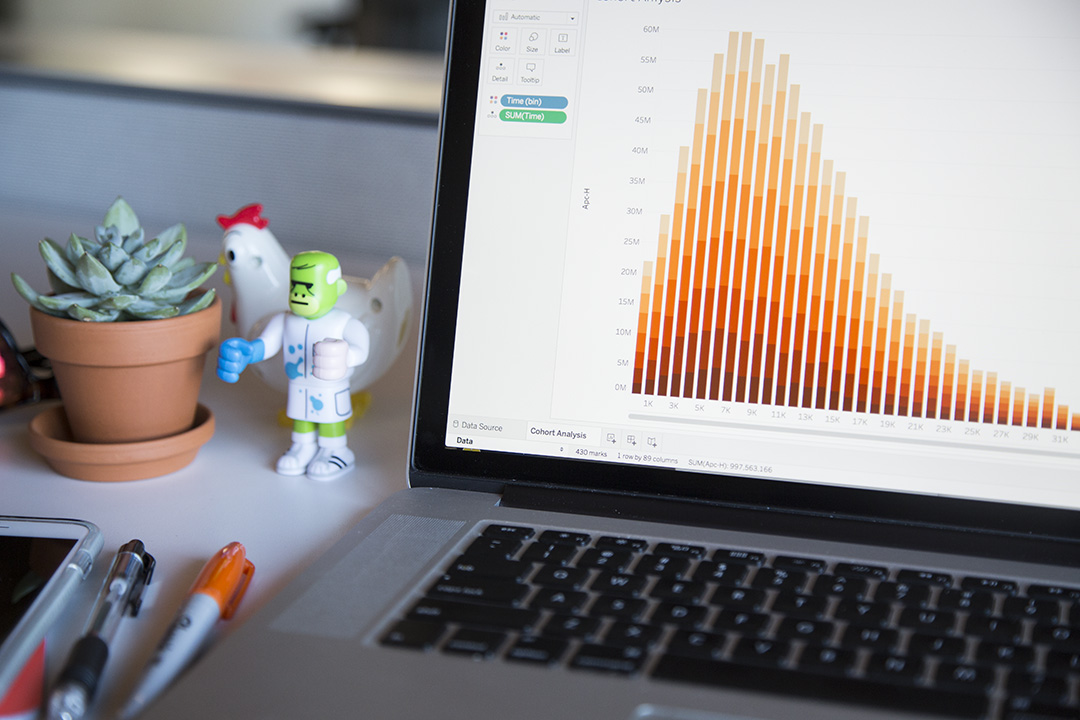 Tableau wants to help developers find new ways to understand data. On the heels of its latest release of Tableau 10, the data visualization company has made new APIs available that allow developers to connect and integrate Tableau into their applications.
While the company is traditionally centered on business users, Tableau recently decided to ramp up its focus on developers. With new efforts like its addition of APIs, the company wants to open up its platform so developers can come up with solutions that help data "come to life," said Francois Ajenstat, chief product officer of Tableau.
Tableau's APIs give developers a way to connect any data source and integrate Tableau into their applications with embedded analytics. Other capabilities of these APIs include automation, data leveraging, and extended core Tableau capabilities with third-party solutions.
(Related: Mastercard revamps its APIs)
Ajenstat said developers can use the APIs to build Tableau content programmatically, write their own toolbars, and make Tableau respond to various commands.
Tableau's APIs let developers leverage data in Tableau to build custom extensions for the platform. Ajenstat said an advanced natural language company, Narrative Science, already used Tableau's APIs to create a Chrome plug-in that writes a machine learning algorithm to present a story to users about the data they are looking at.
Ajenstat said another company used the APIs to create an Alexa plug-in, which lets users control the Tableau platform with the Amazon Echo device. He has also seen developers embed Tableau within their applications so it can talk to Tableau, making it a real-time two-way communication application.
Companies are having a conversation about the importance of APIs and the role they play in digital transformations, but Ajenstat said it comes down to considering how people can consume the data they have on their platform, and how APIs can make an application do exactly what "you need for your unique scenario."
"Having good APIs where two different systems that can work together is pretty much a requirement in order to make developers productive," said Ajenstat.
Along with the release of the APIs, developers now have access to a brand new Developer Portal that brings together all of the APIs in one place.
"Developers can not only find [the APIs], find the documentation, find the samples, but also start working with one another, and that community is growing exponentially," said Ajenstat.