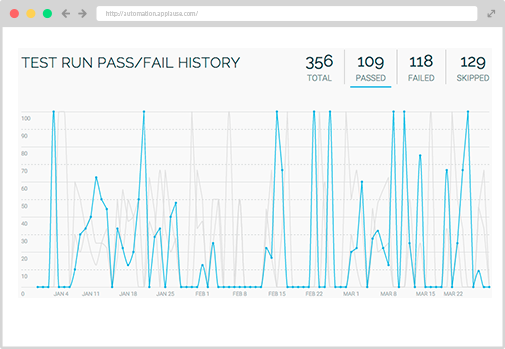 While test automation has helped speed up the process of software testing, it can also cause headaches when creating and maintaining automation scripts with ever-changing apps. Applause aims to address this problem with its recently released test automation solution. Applause Test Automation is designed to provide automation frameworks, scripts, software, device, experts, and a single automated solution for Web, wearables and mobile apps.
"Now, with the help of hundreds of customers who have shared their perspectives and pain points, we're reinventing the modern test automation landscape," said Doron Reuveni, CEO of Applause. "In today's increasingly agile apps economy, companies' testing efforts must be able to keep up with the pace of engineering and DevOps. Now, Applause customers can do that in many different ways. We're further establishing ourselves as the preferred partner for all our customers' app quality needs."
Features include test case writing, test script development, test script maintenance and execution, real devices in the cloud, and a full automation team.
More information is available here.
BlazeMeter reveals new DevOps test automation solution
BlazeMeter has announced a new test automation solution designed specifically for DevOps.
"We are pleased that our new 'Test Automation for DevOps' features provide our customers easy-to-use and powerful tools for modern companies that are closely assimilated with the DevOps movement," said Alon Girmonsky, CEO and founder of BlazeMeter. "As companies iterate faster every day, they need continuous performance testing solutions that sit across the whole development life cycle and seamlessly integrate into a company's Continuous Integration and Continuous Deployment process and workflows."
The Test Automation Platform for DevOps includes:
Key Performance Indicator trends that automatically send reports to users and allow them to detect trends over time across all test results. In addition, it includes average response time, errors, average hits, average latency and test duration.
Organization and project features that allow organizations to arrange their tests with departmental and project structures. Users can designate their tests to allow specific members of an organization to view, edit and execute them.
The company's on-premise load generator has been improved to increase reliability and simplify the installation process.
The single sign-on feature provides access and authentication control to third party services.
More information is available here.