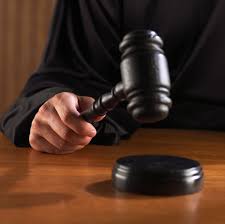 Apple and Ericsson's fight over a patent agreement continues. Both companies have been arguing for about two years over patents and royalties since Apple's global license agreement with Ericsson expired.
Earlier this week, Apple filed a lawsuit in the United States District for the Northern District of California, asking the court to rule that it hasn't violated a small subset of Ericsson's patents. Ericsson responded by filing a complaint in the United States District Court for the Eastern District of Texas, asking the court to rule that its proposed global licensing offer is fair, reasonable and non-discriminatory.
"Our goal is to reach a mutually beneficial resolution with Apple. They have been a valued partner for years, and we hope to continue that partnership," said Kasim Alfalahi, chief intellectual property officer at Ericsson. "Global sharing of technology has created the success of the mobile industry and allowed new entrants to quickly build successful businesses. We believe it is reasonable to get fair compensation from companies benefitting from the development we have made over the course of the last 30 years."
According to Ericsson, every Apple mobile device with cellular capabilities uses Ericsson's technology, and since the patent agreement has expired, Apple has been without license to use Ericsson's technology.
Apple's argument is that Ericsson is asking for too much for Apple's use of its LTE technology, and that the technology isn't an essential part of its products.
"Unfortunately, we have not been able to agree with Ericsson on a fair rate for their patents so, as a last resort, we are asking the courts for help," said Kristin Huguet, Apple spokesperson, in a statement, according to The New York Times.