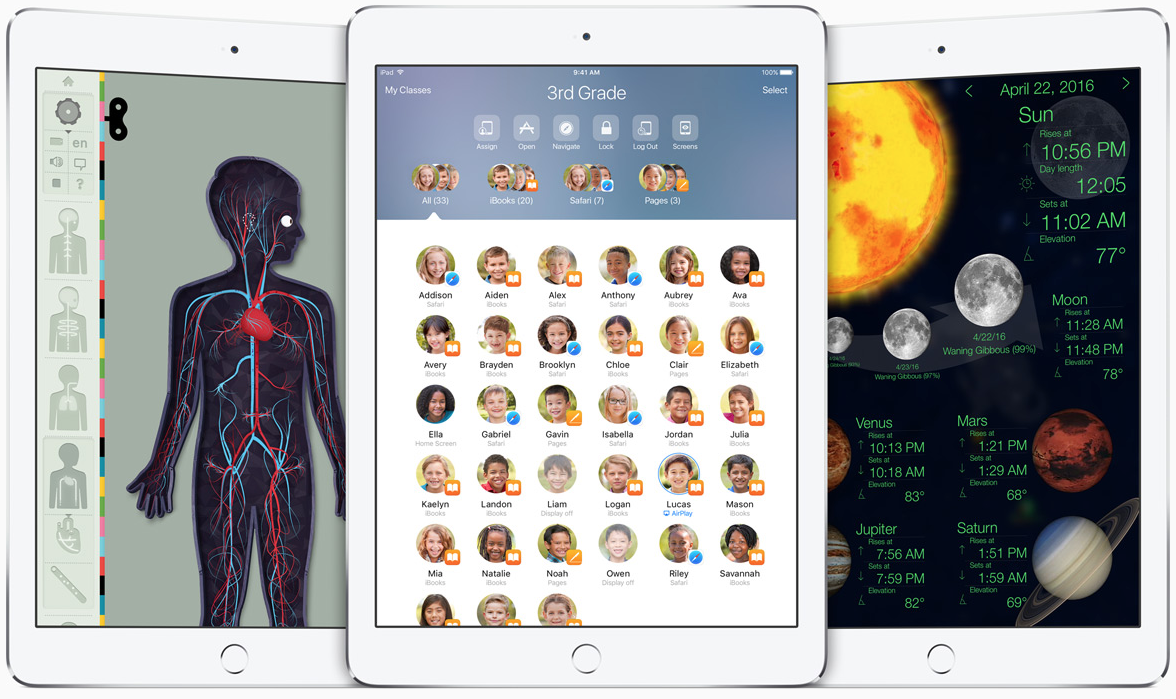 iOS 9.3 has been released by Apple, and with it comes new features that focus on education with technology. Apple has included on its website an education section, specifically to break down the changes the update will bring.
New elements in iOS include a photo ID feature that can assign shared devices to students quickly, allowing students to find their device fast. With intelligent caching, students who log in to their devices do not have to wait for everything to download because it is already there the next class day. Additionally, it comes with the Classroom App for teachers, who can use it to control what students look at on their devices.
Another feature with this update manages blue light automatically, according to Forbes. Apple hasn't given developers access to display APIs, but it is adding support for smart screen filtering.
New version of XebiaLabs aids release orchestration
Today, XebiaLabs, a DevOps and Continuous Delivery software provider, announced a new version of its software release orchestration product, XL Release 4.8. XL Release improves release orchestration across people, processes and tools.
The new version includes features like dynamic data management, an ALM integration, and usability improvements for non-technical users. The enhancements will allow teams to manage the information used in the software release process, and to help enterprise IT teams manage large or complex software releases.
Version 4.8 is designed to also do the following:
• Delivers full control of information between people, processes and tools
• Allows users to automate their releases
• Provides the ability to control release flow in real time
• Helps non-technical people interact with the release process
VTech toy company wants to monitor houses
Just a few months ago, VTech, an Internet-connected toy company, was hacked. This exposed more than 6 million kids' personal data. Now, VTech wants to give consumers a customized smart home system. But according to Motherboard, the company promises that this time it won't leave the personal data of its customers exposed to hackers.
VTech showcased this system at CES 2016, and it includes monitoring cameras, connected baby monitors, smart light bulbs, and sensors for doors, curtains and switches. It works with a smartphone app that will allow parents to check on their kids and their home.
The system is equipped with ULE, a technology based on the Digital Enhanced Cordless Telecommunications standard. It operates on a reserved band that is supposed to be free of interference and provide extended range.