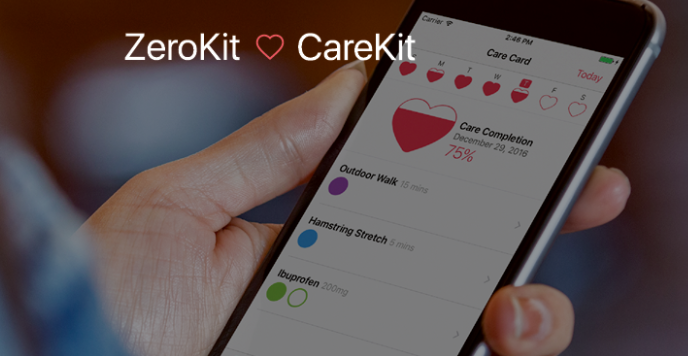 Apple has announced a new partnership with Tresorit to bring the Tresorit ZeroKit to Apple's CareKit. Together, developers can provide more end-to-end encryption on their digital health apps and further protect patient data.
"Technology can improve patient lives in ways not seen before," Apple wrote in a blog post. "Yet risks to data security interfere with innovation. Massive data breaches are all too common, turning stolen patient passwords, personal identity, and medical records into articles of trade. To realize the true potential of mobile technology for patient empowerment, security concerns must be tackled."
ZeroKit is a "zero knowledge" user authentication service and encryption DSK. It offers authentication for patients and healthcare workers, end-to-end encryption on health data, and zero knowledge sharing.
Department of Transportation gets a new committee focusing on automation
It's clear that automation will play a role in 2017, and the U.S. Department of Transportation (DOT) wants to make sure it is prepared to handle the incoming technology. The company announced a new advisory committee that will focus on automation. It will look into the development and deployment of autonomous vehicles, and guide the DOT in its research, policy and regulations.
"During my time at the Department, we have fostered some of the most significant technological changes to ever take place in transportation, and we did so while keeping our focus on the safety of the American people," said U.S. Transportation Secretary Anthony Foxx in a statement. "This new automation committee will work to advance life-saving innovations while boosting our economy and making our transportation network more fair, reliable, and efficient."
Talend updates Talend Data Fabric
Cloud and Big Data integration software provider Talend has announced the 2017 winter release of its data collaboration platform. The latest version of Talend Data Fabric features new data preparation functions that allow employees to access, cleanse and collaborate on the analysis on massive data sets. In addition, it features Spark 2.0 capabilities and a self-service Data Stewardship app.
According to the company, with this update customers can access data from any source, run preparations at scale with Spark 2.0 and Hadoop, utilize a pre-configured data dictionary, and crowdsource new data definitions.
The new data stewardship app enables users to curate and manage data throughout its life cycle, ensure data compliance, and avoid costly fines.
RStudio releases RStudio Connect
RStudio is giving developers a new tool for working in the R programming language. RStudio Connect is a publishing platform that enables developers to share Shiny applications, R markdown reports, dashboards, plots, and interactive HTML widgets in one place.
RStudio Connect also aims to go beyond R by allowing anyone to interact and access custom-built analytical data without having to program themselves.
"Team members can receive updated reports built on the same models/forecasts, which can be configured to be rebuilt and distributed on a scheduled basis. RStudio Connect is designed to bring the power of data science to your entire enterprise," the RStudio team wrote in a post.