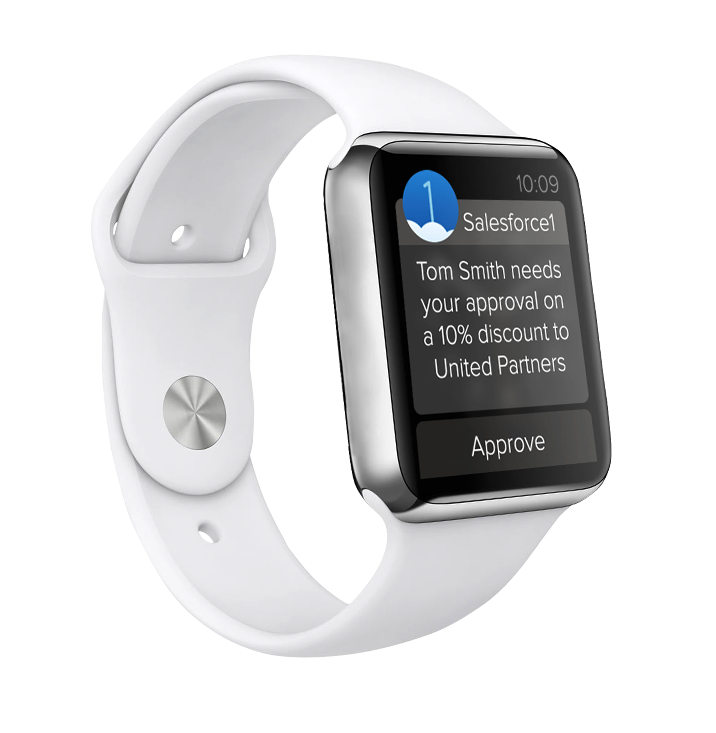 Salesforce has unveiled Salesforce1, Analytics Cloud and the Wear Developer Pack for Apple Watch, the most recent additions to their line of open-source wearable apps.
The Salesforce Wear Developer Kit for Apple Watch will leverage Apple's WatchKit SDK by providing starter projects and design patterns for developers to build upon. The developer pack can be found in the Salesforce GitHub repository, and will demonstrate how to bridge the Salesforce Mobile SDK Objective-C-generated projects and Swift via the Salesforce-Swift-Base project.
The Analytics Cloud mobile app will allow users to access their data on the go via Apple Watch. Through the Analytics Dashboard, users will be able to identify data trends without having to take their phone out. Users can then build custom "lenses" to organize their data, and use voice dictation as a search mechanism. Analytics at a Glance breaks down the company's Salesforce1 cloud data into a compact format for quick reading.
The Salesforce1 integration breaks down into four categories of notifications: Sales Notifications, Service Notifications, Marketing Notifications and Community Notifications. Business-critical approvals, like discounts or sales, can be made with a few button presses, and managers can be notified when call wait times are exceeded or a customer is awaiting a reply.
Salesforce also offers Wear Developer Pack editions tailored to Android Wear, Google Glass, Pebble and more.